Curb appeal is everything to a home on the outside. But once you step inside, your eye automatically takes in all around you. And for many homes throughout the Front Range, the staircase is one of the first things you see.
In many cases, the staircase is just an extension of the flooring chosen for the living space. If wall to wall carpeting was used on the main floor, it extends up the stair, into the hallway, and continues into the bedrooms.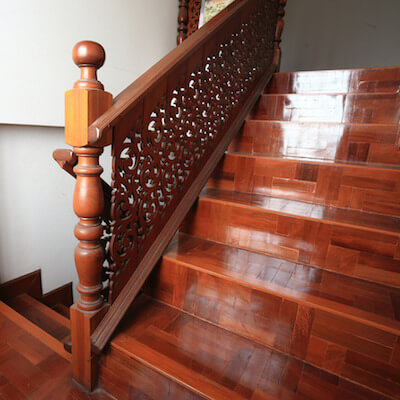 While it should compliment your space, your stairs can also make a statement. Stair runners are often used to add interest to your home while maintaining functionality. They should compliment without being overly busy.
Looking for a stair runner for your home?
Start with samples

Stair runners come in lots of styles, patterns, colors, and textures. Some designers will use things you may have never considered using as stair runners. A quick search through home design sites will give you unlimited possibilities. Yet what looks good on the pages of a magazine, or on a showroom floor, may look completely different when it's in your home. Before you buy, make sure it fits with your interior.
Quality

It's easy to try and save and cut corners wherever possible, but your stair runner isn't one of those items. Your staircase is not only a visual point of interest in your home, but it also sets the tone for the rest of your home. Something that is durable will last for years and give your home character. And depending on the quality, it can also turn into a dangerous situation if it wears and becomes a tripping hazard.
Be realistic

We often fall in love with something we see at a neighbors or that looks good in a magazine. But something chosen by an empty nest couple rarely at home would never make sense for a family of four that plays hard every day. If you are a "no shoes inside" family, light colors can work well for years. But darker colors and more durable solutions are better if you wear shoes up and down the stairs. Understand your lifestyle and pick accordingly.
Are you ready for a new stair runner in your home?