Pets. They're a loved part of our families.
If you have a pet in your home, you know the extra work that goes into keeping them safe and comfortable. It also takes extra work to ensure your home stays in good working condition.
Ever had a pet's urine impact your flooring? Ever had water issues soak through to the subfloor?
Ever had to replace your carpet long before its time because of noticeable stains and smells?
If you're trying to avoid pet problems as you install new carpet, one of your best courses of action is to invest in better carpet padding.
The purpose of carpet padding
The main purpose of carpet padding is to protect your carpet. The pad is a barrier – a cushion – between the fibers of the carpet above wearing against the material in the subfloor. It also helps with impact from heavy furniture or foot traffic as you walk across.
It's up to your carpet pad to:
Create a soft feel as you walk across.
Create a more efficient way of cleaning your carpet. A proper pad will allow the vacuum to raise the carpet slightly, pulling dirt from the depths, which can cause allergic reactions.
Create a barrier from the floor beneath to your room above. It's the carpet pad that can help give a room warmth. Pay attention to the R-value of the carpet pad, which measures the pad's ability to have heat passing through it.
Create noise reduction. This is especially true between floor levels, when you want to keep sounds from upstairs flowing through to the floor below.
Carpet padding construction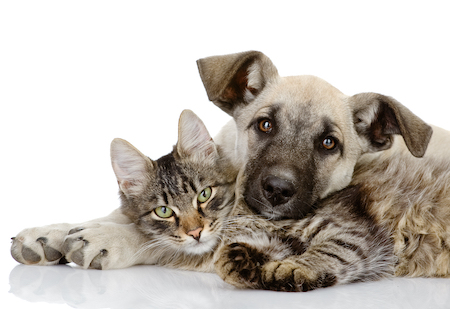 In most cases, carpet padding is made from one of three materials.
Foam – there are three different types of foam used today in pad production. Prime polyurethane foam is created by combining two liquids, cut into sheets to form cushioned padding. This is what you'll find in upholstered furniture and mattresses in addition to carpet padding. Bonded polyurethane foam is formed by combining shredded pieces of foam, and is a great recycled option. Froth polyurethane foam is directly applied to the back of some carpets, eliminating the process of laying both into place. This is especially useful in commercial applications.
Rubber – rubber carpet padding comes in two constructions. Waffle rubber is a soft, resilient pad that is often used in residential applications. Flat sponge rubber is a dense pad that is normally used in commercial settings.
Fiber – fiber padding uses existing fiber materials that are woven together into a felt sheet. You'll find natural fibers made from jute or even animal hair, or synthetic fibers that include nylon, polyester, polypropylene, and acrylics. Synthetic fibers do well in all kinds of foot traffic applications.
What about waterproof padding?
When you're out shopping for carpet, some flooring companies may recommend a moisture barrier padding to eliminate the worry of pet accidents on your carpet. But, do they work?
A moisture barrier padding is a carpet pad that has an extra layer designed to prevent liquids from passing through from the carpet to the padding and ultimately down to the subfloor. It also prevents the reverse from happening, from having liquid vapor rise from the base floor up through the padding and into the carpet fibers.
This type of carpet pad is designed to make moisture less of a problem. Instead of worrying about a stain setting in, the moisture barrier prevents liquid from moving down, impacting your subfloor. The protection makes it possible to blot the liquid away. It removes all traces of the liquid – the stain and the smell.
Does it work?
If you dump water directly on the padding, you'll see that the water sits on top of the moisture barrier. It will work … if you use the product in the correct manner.
The problem is twofold.
First, the only way to ensure you receive all the benefits from moisture-resistant carpet padding is to ensure your carpet installer knows what they are doing. Even carpet installers who have been in the business for years can handle the product the wrong way if they are in a hurry or aren't trained correctly. This is where relying on a high quality flooring company can ensure you purchase the right product and have it installed correctly.
Also, pay attention to changes as the material ages. Brand new carpet padding with a moisture barrier will hold the liquid on top and prevent it from seeping through. But the more you walk on it, the more the padding adjusts, the greater the chance of a crack forming in the material itself. When your pet urinates, most of the liquid will sit on top, giving you the chance to blot it away. Some might seep through the hole or crack – even just a trace amount – and that's where your potential problems begin.
This small amount of liquid is now trapped under the moisture barrier, where it can pool and run in different directions along the subfloor.
It can sit there for weeks, months, without causing a problem. But when it does, it can impact a lot more than just your carpeting.
It can also work in reverse. The carpet padding may handle well from protecting urine from penetrating down through the material and into the subfloor. But if you use it in a basement, for example, moisture from the ground can settle in without a place to go. It sits and builds below the moisture barrier, causing additional problems.
Look for high quality products
If you're looking to avoid pet problems with your carpet down the road, it's a good idea to start with better carpet padding from the moment you install it.
Go with a brand name you can trust – one that has stood the test of time. We carry several top rated brands that we will gladly recommend to you.
Stainmaster, for example, has a PetProtect carpet and padding system that can help your carpet look good and handle well in all kinds of situations. This product uses the moisture barrier to lock moisture away from penetrating down into the fibers, making it easier to clean. It's also designed to reduce the smell that can sometimes occur, especially with repeat problems.
If you're in the market for new carpeting, don't ignore what you place underneath your carpets. Investigate what goes underneath your carpets too.
Have further questions? We're just a phone call away.