Thinking about installing new flooring in your commercial space? You have a lot of choices.
But maybe you're past finding a great replacement for what you already have in place. Maybe it's no longer about replacing the carpet, or adding new tile to give a clean, fresh look.
Are you ready to take your commercial space to a different level? Are you looking for ways to build more eco-friendly processes into your business? Are you looking for the best green flooring choices that will help you lower your carbon footprint?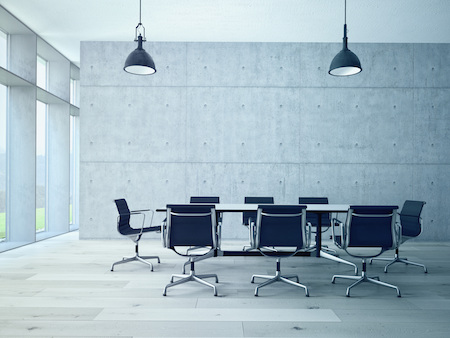 Or maybe you want to take it a step forward and apply for LEED certification. What flooring choice would put you one step closer to making that happen?
We had several ideas for you.
LEED Flooring – Does it exist?
LEED – Leadership in Energy and Environment Design – is a worldwide rating system designed to provide a framework to create healthy, efficient, cost-saving green buildings.
Because we are more conscious than ever about our impact on earth's resources, LEED provides a way to ensure you are making the wisest choices with the products you choose for your projects. If you can say your building has LEED certification, you'll find you have:
Lower use of water, energy, and other resources
Healthier indoor space
More recognition in the community for your eco-friendly building
Faster lease-up rates
Higher resale value
All of that equals: good for business.
Sounds good, right? Ready to find LEED certified flooring? You can't.
LEED certification is only given to commercial properties and buildings. It's not given to individual products and companies because there are varying factors that go along with installation. That's why the certification is done at the end-point; it's given to a building providing it meets a whole host of requirements.
For flooring, the best place to start is by asking a few questions before installing new flooring.
Is this flooring made from recycled content?
Where is this flooring sourced?
Is this flooring created with low or no emitting materials?
Only if you can respond with an overwhelming YES will your new flooring qualify.
Green Carpet 
If you want to find the best green flooring choices, one of the first places to look is at carpet.
Maybe you've heard some of the horror stories within the carpet industry. Yes, synthetic carpets can release high amounts of VOCs into the air. Yes, carpet can be a recycling nightmare, with over four billion pounds of carpet entering landfills each year.
But awareness is everything, and the carpet industry has stepped up to the plate in recent years. There are a lot of options today that will help you install an eco-friendly choice.
The best place to start your search is by looking for carpet made from natural fibers: wool, jute, cotton, sisal, or even from recycled materials.
It's also important to ask questions about the entire product, including the backing, the pad, and the process used for installation. In order to stay green and provide an environmentally safe flooring choice for your building, it's worth investigating all aspects of the carpet, including adhesives for installation.
An easy way to ensure you've found one of the best green flooring choices within the carpet industry is to look for Green Label Plus, a certification given by the Carpet and Rug Institute. This program identifies products with very low emissions of VOCs, as well as the business practices of the manufacturer to ensure they are handling the entire process in an environmentally friendly way.
Linoleum
Want something a little out of the ordinary? Why not consider linoleum? Linoleum has been around for decades, and isn't usually the first product people think of when thinking eco-friendly. But it can be a great choice.
Linoleum is a natural product made from materials such as linseed oil, pine rosin, ground cork dust, wood flour, with burlap or canvas backing.
Linoleum is not sheet vinyl. They are two different products created from two different sources. Linoleum does not contain vinyl.
Therefore, regular maintenance is different from what you may have experienced with vinyl products. Different manufacturers apply different coatings to the surface, so it's important to follow guidelines before cleaning and applying products. High pH cleaners and strippers and damage linoleum flooring and shorten the lifespan.
Upkeep for today's linoleum isn't more difficult than other natural flooring choices; just different. Talk it over with one of our flooring consultants to determine if it's a good choice for your situation.
Cork
Cork is also growing in popularity because of its eco-friendly benefits. It's soft underfoot, has the most sound and heat insulation characteristics, and creates a modern look and feel.
Cork provides you with similar benefits as wood flooring. It's installed the same way, provides the clean look hardwood is known for, and is easy to maintain. Yet property managers are choosing cork over hardwood for several reasons.
Cork floor is vinyl backed and has a wear layer similar to vinyl, which makes it easy to maintain. Cork is often installed in similar fashion to hardwood, meaning you can select prefinished or unfinished flooring. Most receive urethane and acrylic finishes that make it easy to maintain – just regular sweeping, vacuuming, and an occasional damp mop will keep it looking its best.
Like other natural products, it's important to focus on the entire process.
Manufacturing processes
How is the product installed?
What about finishes?
What solutions should be used for cleaning?
Unlike hardwood, cork is a truly renewable resource. No trees are cut down. Instead, cork is harvested from cork trees, most of which are protected by law. Cork consists of the bark of the Cork Oak tree, with the bark stripped from about one-third of the tree every 9 to 12 years. This doesn't kill the tree, and actually enhances the lifespan. Without this harvesting process, cork trees wouldn't last 150 to 200 years of properly cultivated trees.
What's the best green flooring choice for you?
Do you see a flooring product here that captures your interest? Still debating what commercial flooring would work best in your property?
We can help. Give us a call today. Let's explore your options.
And help you decide on the perfect flooring choice for your commercial property.