Want to make a statement in your home? Don't worry about costly remodels. You can make big changes without spending weeks or renovation. Instead of picking out new cabinets or gutting a room, look down to the floor instead.
Changing out your flooring can make a big impact on your home's decor. But what if you aren't sold on hardwood? What if you're looking for alternatives to hardwood flooring? Hardwood flooring isn't the perfect choice for everyone. It's one of the more costly flooring choices. And hardwood isn't durable in high traffic areas, or where moisture can be a problem.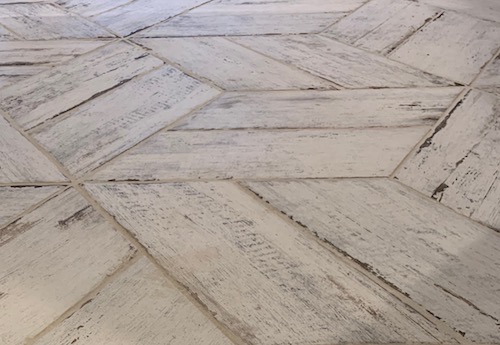 Yet you still like the look of hardwood. You want flooring that's stylish and functional. What are your options?
The good news is you have a wide variety of alternatives that are perfect for your lifestyle. Here are just a few of our favorites.
Bamboo
Bamboo is a great alternative to hardwood flooring because it has a similar appearance to hardwood, yet it offers so much more.
One of the things we like best about bamboo is its eco-friendly origins. Bamboo is a fast-growing material that makes it more environmentally friendly than other types of hardwood.
Bamboo is denser than other types of hardwood. And because of how it is pressed and stacked together, it provides a denser floorboard that can withstand more of what your family can dish out. Today's bamboo isn't what you may read about bamboo from even a few years ago. Technology has improved this product to wear bamboo flooring is now a great choice in every room in your home. Whether you choose to install it with natural color, or stain it to match your decor, you're going to love how bamboo handles throughout your home.
Cork
Love the idea of installing environmentally friendly flooring, but not sold on bamboo? Then maybe it's time to look at cork flooring.
Cork is softer than hardwood, which makes it an excellent alternative for busy homes. If you have small children who like to play on the floor, or elderly who are at risk of falling, cork may be the choice for you.
Cork is also an excellent choice for homes that care about clean living. Cork is a natural product that won't bring unwanted chemicals into your home. Just be sure to talk with your flooring expert about the installation process, to avoid harsh chemicals in the adhesives. Cork is naturally resistant to insects, mold, and mildew. It's also a great insulator – creating a music room? You'll love the qualities of cork.
Laminate
When people start looking for alternatives to hardwood flooring, one of the first places they often turn is to laminate. That's because laminate has the same great look as hardwood, yet it's more durable and less expensive.
Laminate is made up of four layers that give it its strength and appeal.
Back layer – the bottom layer responsible for protecting against moisture and giving the planks their strength
Core layer – a durable, high density board that increases strength and moisture protection
Design layer – a high resolution photograph that mimics the floor's surface layer
Wear layer – a topcoat made of aluminum oxide that protects the surface and makes it durable
Laminate is great at resisting moisture and stains. If you're looking for an alternative to hardwood for your basement, kitchen, or bathroom, the colors, patterns, and styles will delight you. You'll find laminate that mimics every type of hardwood, and even stone and other natural materials.
Vinyl Planks
Sometimes the best choice for your flooring comes from the least expected materials. If you haven't looked at vinyl in a while, you'll be surprised by its looks. This isn't the vinyl your parents used in their homes. Vinyl planks imitate hardwood beautifully, yet give you all of the benefits of hardwood flooring.
Vinyl plank flooring, also called luxury vinyl flooring, has both a glue down and interlock plank tile that lets you install your flooring in an easy way.
What gives vinyl an advantage over many other flooring choices is its water resistance. All forms of vinyl are made with materials that are waterproof. This means they are perfect in places where water and moisture can be a problem – think bathrooms and laundry rooms.
While vinyl planks may be somewhat limited in their color choices, the pros far outweigh the cons when using vinyl planks in your home. This durable and easy to clean flooring choice is one you're going to love.
Porcelain Tile 
Think tile isn't the right choice for your home? Maybe it's time to give tile another look.
For many Coloradoans, tile floor is synonymous with a cold floor. And in the darkest days of winter, stepping onto a cold floor isn't something that sounds like a lot of fun.
But tile is the perfect choice if you're considering adding radiant heating to your home. Then you can have toasty flooring anytime you choose – how does that sound on the coldest day of the year?
Porcelain tile gives you the option of installing any look, feel, style, color, or pattern into your home. And thanks to today's technology, porcelain tile also mimics the look and feel of hardwood flooring too.
You'll love the colors, from whitewash to the darkest wood, the grain often looks so real, you have to get down on your hands and knees to see it isn't real.
Tile is more durable than hardwood, it's easier to clean, and is water resistant. That means it's the perfect choice for every room in your home. Including outdoor living. If you're expanding your kitchen outside, and creating living rooms that give you more access to the great outdoors, why not carry your flooring outside too? Try that with hardwood – nope, can't be done. But porcelain tile means you can carry the look anywhere, inside and out.
What's the right choice for you?
If you aren't sold on hardwood, yet know you want an alternative to hardwood flooring that has the same look and appeal, yet with more durability and at a lower cost, we've got many options for you.
The best place to start is to stop by our retail location and start considering your options. We can guide you to our favorites, and help you select your favorites too. You'll love what any of these marvelous products can do for your home.