Homeownership. It's something Americans have treasured for generations.
The thought of buying a house and making it your own has been a right of passage. To get in, personalize each room, starting with flooring renovations and moving up to wall color, cabinet choices, and tasteful decor is what turns a house into a home.
And we're valuing home like never before. Thanks to a tumultuous two years, home prices have skyrocketed beyond expectations. It's causing a divide between the generations – Baby Boomers, Gen Xers, and Millennials all vying to find the perfect home.
While many think Baby Boomers would stick close to home, they've turned to buying up property even faster than other generations. With more money to spend, relocation a top priority, and looking for their "dream home" to age in place in,
Getting the perfect home is only the start of the process. No matter if you've moved or not, chances are you're looking at your home a little differently these days. A recent report by Houzz shows renovation spending has increased by 15 percent this past year.
What do people want?
Modern, multitasking kitchens
Private sanctuaries inside the bathroom space
Defined living spaces that give definition for different activities
Rethinking wasted space and turning it into something extraordinary – a game room, media room, or office space
Personalization – if we have to be at home, it better have the features we most dream about
A better base – instead of dreaming about new floors, flooring renovations often start the process
Of course, even those concepts change based on age.
Baby Boomers
Baby Boomers born between 1946 and 1963 have topped the list of home renovations. Almost half of this generation is making major changes to their living space with the thought of aging in place.
Many people have faced making quick decisions for relatives or loved ones based on functionality of a home. If a loved one can no longer climb stairs or make it through a doorway, choices have to be made as to what the next step is.
If a homeowner plans for that early, it decreases the anxiety of emergency situations.
For many Baby Boomers, that means changing out design, widening hallways, and making bathrooms more accessible. It also means taking a second look at flooring.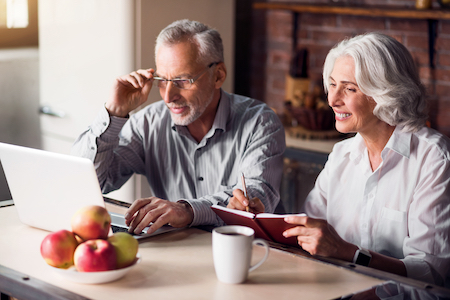 According to the CDC website, 3 million falls occur in the elderly population each year due to falling. Those falls cause broken bones and head injuries, and often are the start of more serious problems.
Many of those falls are inside the home. With many of those being caused by the layout of the home. Piles of stuff, loose rugs, uneven flooring transitions, and dark spaces can all increase potential injury.
Where to start? Look at the flooring from the front of the house to the back. Find the right products. Pay attention to transitions. Be sure they work well in a variety of situations. Luxury vinyl planks are increasing in popularity because they are softer than tile, offer waterproof flooring that stands up better in a variety of situations, and creates modern looks people want and love.
Gen X
When combined with Baby Boomers, these two generations account for 81 percent of today's renovations.
Gen Xers were born between 1964 and 1980. They have a lot of discretionary money, and they aren't ready to step down into retirement. They're moving to better their careers, get closer to family. Or even to find their dream location, and lay down roots before they retire.
Generation X is facing empty nests for the first time. As their kids move to college and beyond, they are redefining what "home" means to them. They're upgrading their personal spaces, not necessarily how much square footage they need. They aren't afraid to put money to the best things money can buy.
When renovations start, they know just what they want. Flooring renovations mean selecting top quality products that look as good as they function. They are building new lifestyles, and they want their flooring to reflect everything they have in place. The same Houzz study from above found that improving design and flow was top priority for this generation, with updating functionality a close second.
Resale value? Not a top priority. Because Gen Xers are creating spaces they love, they intend to live there for a long time. Flooring renovation to them means selecting high quality surface products that will look great for years to come. It's no wonder high grade wood and stone top the list.
Millennials
Millennials are just starting to venture into the homeownership arena. Born between 1981 and 1996, these consumers are buying starter homes and thinking about growing families. They want living spaces that reflect their current tastes and needs.
That's why you'll find millennials not afraid to take on DIY projects, especially when they can get higher quality products at lower costs. Flooring renovations to them mean creating adaptable spaces that allow multiple functions within the same room. Waterproof flooring is a big plus, especially with growing a family in mind.
They want high functionality and smart technology. They care about health, and the future of our planet. They aren't afraid to branch out when selecting flooring for their renovations, as long as it gives them an advantage. Luxury vinyl tile is piquing interests. It looks like hardwood and stone, but offers 100 percent waterproof features, as well as being softer underfoot.
It's time to renovate!
No matter where you fall on the generation scale, chances are you've been bit by the renovation bug these past two years. Whether you're ready to tackle DIY projects, or are investing in high grade flooring that will last for years to come, we have the perfect product to suit your needs.
Stop by our retail location today, and take a look at the products topping wish lists all across the Front Range.