Ahhh. Those seventy degree days are here, signaling spring and summer aren't far behind. As much as you love the warm weather and being outside, it can bring unique problems into your home.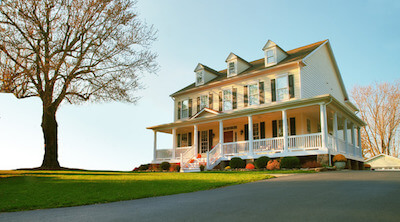 Hardwood floors are susceptible to damage. Here are the three elements that pose the largest threat to the longevity of hardwood floors, and some ways you can prevent them from doing so this year.
Threat #1 Stains
Summer means more activity. You're in and out of the house more. Your kids play more. You're simply more active.
Those barbecue parties take place several nights of the week. Carrying food and eating from paper plates means more accidents are likely to occur. And that dropped popsicle that your child's friend "forgot" to mention has dried into the floor.
Place rugs near entrances to pick up debris as your family enters your home. Be sure to have plenty of cooking and eating space outdoors to encourage messes to stay outdoors as well. Encourage your family to clean up messes immediately rather than allowing them to settle into your hardwood floors.
Threat #2 Sunlight
Direct UV rays will impact most urethane finishes. Sunlight turns polyurethane an amber color over time. It can also discolor different species of wood.
To limit the effects of sunlight on your hardwood flooring, keep your window drapery closed during the hottest times of the day. If your window has blinds, use it to direct sun rays up and away from your flooring. In some cases, a window upgrade can add a film to the glass, preventing harmful rays from entering your home.
Threat #3 Water Damage
Hardwood flooring and water don't mix. If water is allowed to sit and soak into the wood, it can cause plank wood to warp, split or become cupped over time.
Keep plenty of towels near doorways. Encourage kids to dry off before entering from their squirt gun wars and swimming pool parties. Also, keep gardening shoes outside to prevent water from accumulating underneath.