In today's world, we spend about 93 percent of our time indoors. And of that time, the average person spends about one-third of it in their workspace. Choosing the right commercial flooring is important will impact not only how visibly appealing your space is to potential customers, but also to the feelings and work ethics of your employees.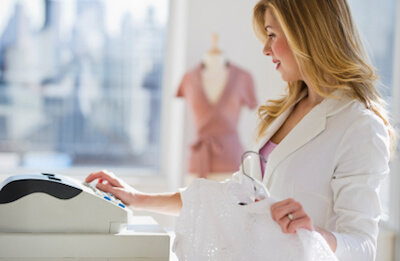 With so many patterns, shapes and textures available, what characteristics should you be looking for?
In many ways, carpet tiles lead the way. They range from 18 to 36 inch squares, planks, hexagons, diamonds and everything in between. They have various textures and designs that can create just about any look you desire. And because carpet tiles are the most highly engineered textile flooring in the industry, their attributes give you everything you need for longevity and wear. And while they offer provide years of wear, there's something nice about knowing you can replace individual tiles if and when accidents do happen. It makes it economical in high traffic areas.
While carpet tiles tend to top most commercial flooring lists, it's by no means the only flooring choice you have. Besides carpet tiles, numerous hard surface materials can help create an environment conducive to your workplace. Try luxury vinyl tiles or planks, ceramic, or wood. You can also move into marble, granite, polished concrete, rubber, or a variety of wood options that will add life to your commercial location.
When choosing a floor for commercial locations, pay attention to acoustical considerations. The last thing you want is a loud clicking sound as your employees walk down the hallway, again and again. And while wood may look nice, it can quickly turn into disappointment if it dents or scratches as desks, chairs and high heels navigate it every day. Choosing something like porcelain made to mimic the characteristics of wood may be a wiser choice to add stability and performance.
Have questions about what commercial flooring choice is right for your business? The best place to start is with a call. We'd be happy to help you select the right flooring for your needs.