You don't have to drive very far to see stone being used in a variety of ways. We love rustic looks in our buildings and homes here in the Rocky Mountains, and stone is often a part of that design.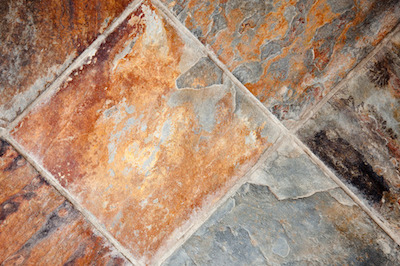 You'll find stone used outside on walkways, patios, and even to accent your home. On the inside, you'll find it used as flooring, countertops, and backsplashes. In contemporary bathrooms, you may find it on everything from the floor to the ceiling. It's a popular choice because it looks great in so many ways. 
However, before you fall in love with one specific look, it is important to realize there are different stones for different uses throughout your home. In general, stone is divided into four different categories:
Sedimentary
Metamorphic
Igneous
Man-made
Sedimentary stone is formed from organic elements such as rivers and plants. You'll find it sold as limestone, sandstone, or travertine. 
Metamorphic stone starts out as natural stone and is changed through heat and pressure to change the qualities of the stone. This includes marble and slate. 
Igneous stone originates from volcanic materials. The most common stone used in today's homes is granite. 
Man-made is just as it sounds – made by man. It includes anything not formed in nature, such as cement. 
Which should you use outside, and which should you use inside?
Especially here in Colorado where temperatures fluctuate greatly, it's important to keep in mind where it will be used and how people will interact with it. 
Exterior stone should be hard and dense. If it's too fragile, it may crack when the temperatures change And because the great outdoors often has more uses, it's also important to select one that's highly durable and not too porous. You don't want the color to easily change with simple everyday activities. 
Also, ensure it has non-slip characteristics. Because it may often be wet from the weather or from outside activities like watering landscape, be sure the surface area is non-slip. One easy way to ensure safety is to shrink the size of each stone and include more grout; this creates a natural skid-proof surface area. 
For inside use, it's often a personal choice. Stone has harsh qualities to it. In most cases, it will take over the look and feel of your design. Be sure the color is something you can live with for years to come. And in wet environments such as the laundry room or bathrooms, be sure you use non-slip stone to create a safer environment. 
What's the best place to use stone in your home environment? Whether you're upgrading your interior, or adding curb appeal to your exterior, stone is a perfect choice.