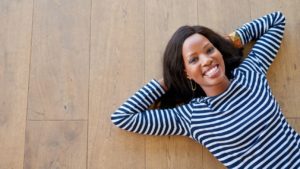 Whether you are renovating a home before moving into it or you want to upgrade the floors in your current house, you are probably wondering how to pick the right flooring option for your family. The team at PRO! Flooring Brokers wants to help you, so we have conveniently listed a few helpful things below to remember when selecting floors for your home.
High-Traffic Areas in Home
Are you replacing the flooring in an area of your home that sees a lot of foot traffic every day? Chances are you are upgrading the floors you use the most, whether it is for style or normal wear and tear. When you are looking at your different options, consider flooring that is designed for high-traffic areas throughout the home.
Durability
You should also consider the level of durability your flooring needs to be to match your lifestyle. For example, if you have pets or children, you might want to think about flooring options that are more durable and stain-resistant.
Budget
We understand that budget is always in the back of your mind when making a purchase for a renovation. However, when you work with our staff, we'll help you find the floors your family needs within your price point.
Connect with our knowledgeable team members today by calling (303) 788-0113 to discuss residential flooring in Colorado.