Many of today's baby boomers are choosing to remodel instead of leaving the family home behind. And as a part of the process, they are choosing to remodel with aging in place in mind.
Aging in place is the concept of making a home user friendly, no matter what the physical condition of the home's occupant. All rooms needed to function are on one level – having access to a bedroom, bathroom, kitchen and living space, plus easy access in and out the entrance are important. Its equally important to make all rooms safe in the process, making things accessible or changeable to meet changing needs.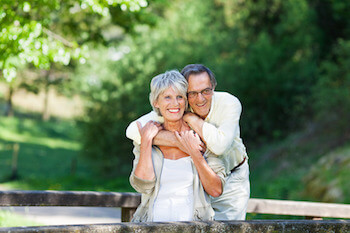 As you are remodeling your home, its easy to become overwhelmed at the number of options you have. With today's technology, virtually anything is doable. Remember, every room starts from the bottom up; having a safe floor should be your first decision.
Start with a theme
By placing more rooms on the main living level, and giving them a natural flow, its equally important that the flooring is a part of that flow. Transitions between rooms and between product – between carpeting and tile for instance – must be flush without having a trip factor. Different heights can cause shuffling feet to stumble, and can be difficult for wheelchairs to flow freely.
Instead, develop your home's ambiance by choosing and sticking with a standard look and feel. While you don't have to stick with the same flooring choice, make sure you choose smooth transitions to continue the flow from room to room.
Find softness
Falling is the number one cause of injury related deaths among our senior population. When designing a home with aging in place in mind, its important to choose a floor that minimizes the possibility of tripping, and softens the blow if it happens. The first place to start is with transitions; the second is with softness.
Vinyl is softer than tiles; carpeting is softer than wood. While it isn't necessary to go with carpeting in every room of the house just because of its softness factor, it is an important concept to keep in mind. If you like the look of tiles in the bathroom, can you incorporate vinyl flooring with wall tiling to create the look your are going for? Can you use one of the newer products on the market – cork for instance – to provide softness and give while staying stylish in the process?
Change it up
While its important to think ahead, its equally important to be happy with your final selection. If your remodel involves installing hardwoods throughout your living space, you may soften the look and feel with area rugs. Area rugs can be changed out as needs arise, or even as décor preferences change. Its an easy way to bring your personal style into a room, even if it changes on a regular basis.