Looking for an eco-friendly alternative for the flooring in your home?
How about installing coconut palm flooring?
Coconut palm flooring is made from reclaimed plantation-grown coconut or sugar palms. They are past their fruit-bearing years, and are harvested to provide a second commodity rather than being burned or dumped in totality in a landfill. Many of these trees are 100 years or older and can reach heights more than 100 feet tall.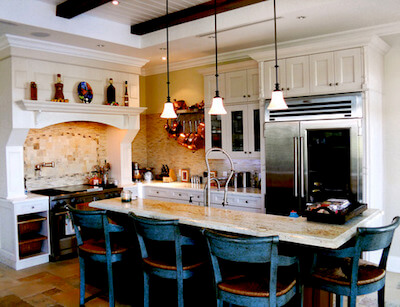 This felled timber has no secondary market, but as a few flooring manufacturers are moving in and creating flooring products, it's providing a smart way to use this unused resource. If the trees are reclaimed for use in flooring, it will help keep more of the rainforests intact by becoming a viable resource of income for the farmers.
Think of coconut flooring in a similar manner to hardwood. The tongue-and-groove planks are made by laminating multiple layers of palm wood together using non-toxic adhesives. The final product can be cut and placed similarly to any other flooring product. You can order flat grain or edge planks, in similar fashion to bamboo flooring choices. It also comes in prefinished or unfinished options.
What makes this product unique is its clean design. Palm wood trunks only grow to a certain diameter, and the tree only grows upward. There are no branches, and therefore will be no knots in the wood. Palm wood comes from both the outer hardwood and the softer inner core to produce different grades. Color, grain, and shades will vary depending on what is used.
This flooring can also earn LEED credits if your building project is a green project. It also qualifies for low emitting materials for flooring systems.
Is coconut palm wood the perfect choice for your flooring needs?