You already know that smart technology is being integrated into everything we do. It's predicted that in just a few years, almost everything in our home's will be connected together in some way. 
Out of milk? Your refrigerator will add it to the list. 
Forgot to turn down the heat before you left for work? Simply login and turn it down using your mobile device from anywhere in the world.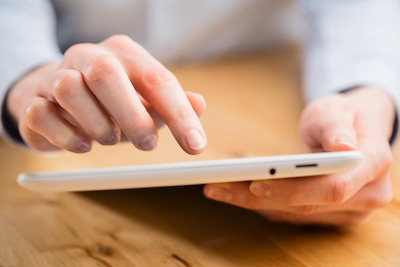 With all this innovation, it's only natural to assume smart technology would impact flooring too. But what does that mean?
You may already be using radiant heating. Radiant heating can be installed under all kinds of flooring choices. The benefit, of course, is always to have a warm floor to step onto, no matter how cold the morning is. And on the below zero days we get a few times a year here in the Front Range, that's a pretty big benefit. 
But that isn't the only option anymore. 
SensFloor is a large area sensor that is installed underneath flooring and can transmit data for all kinds of benefits. It can be used in a healthcare environment, alerting staff members when patients are moving around. In can be used in retail environments, keeping track of traffic data for making improvements in the building flow. It can be used in home environments to ensure family members stay safe and secure. 
Scanalytics takes the retail application one step further. Sensors are installed in different places throughout retail and commercial applications to determine the functionality of the space. It provides both real-time and historical reporting to help you make better decisions that can impact ROI. 
Of course, if you just want to keep things simple, introduce smart technology into your home by helping you clean up. A robo vacuum uses smart technology to move throughout your home and clean up, even when you aren't there. 
How are you using smart technology in your home?