Planning on adding to or remodeling your home? The next few weeks will be hectic at best. There are many decisions you'll have to make, some spur of the moment. You can spend hours studying carpeting samples and pouring over paint chips trying to select the perfect colors. You want a home that looks great as equally as comfortable too. 
Comfort should be a top priority throughout every phase of the project. Yet for most homeowners, they tend to get caught up in the design, leaving the comfort in a distant second place. Aesthetic considerations are important; you have to live with your choices for the next few years. But the choice of materials you select will ultimately be an even bigger factor. If something isn't as durable as what you anticipated, or as functional as you've been led to believe, you'll never use the room in the way it was intended to be used.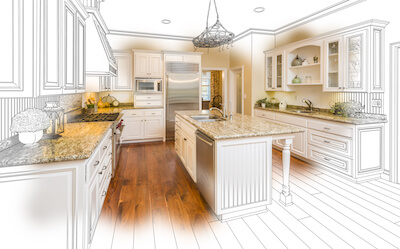 Performance is everything
If you're adding onto your home or remodeling a room, chances are you have a good reason in mind. Maybe even several. You've probably said:
We need more usable space.
I want the space to be more functional.
I want a space that is more energy efficient.
I want the space to be beautiful.
One of the best choices a homeowner can make to keep the flow from top to bottom in any room is to move towards radiant heating. Even with gas-forced air systems, which many people throughout the Front Range have in place, radiant heating can help compensate for heat loss as it rises to the ceiling, and keep the floor level comfortable even in your grandest of spaces. 
And as the popularity of radiant heating increases, more flooring manufacturers are creating products to make it easy to install. Even if your new room sits on a concrete slab, new building materials make it possible to lay subflooring in place before installation, increasing the warmth of your home instantly without adding undue weight to the home's structure. 
What's more, radiant heating can now go under just about any flooring choice you desire. Carpet or hardwood, radiant heating systems can offer you warmth underfoot. Gentle warmth emanates through flooring, area rugs, and furniture without creating drafts commonly associated with traditional vent systems. 
And no more icy feet when they hit the floor. 
How can you make your home's floors the best space in your home?