Laminate flooring is one of the most durable products on the market; no wonder it's used so much in homes throughout the Denver Metro area.
When it comes to installing such a durable product in your home, it's only natural to assume that you will have many years of enjoyment. Not only should it look great, but it should be easy to maintain and hold up over time as well. But what if the laminate flooring you choose doesn't go as predicted? What if problems arise almost immediately?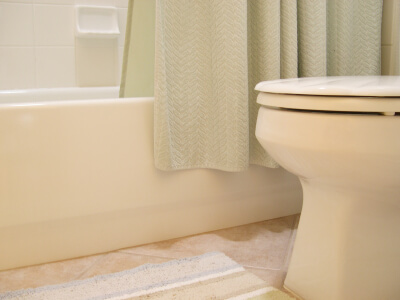 That's where a solid laminate floor warranty comes into play.
Laminate floor warranties come in a variety of formats, with a variety of lengths in place. What you should look for are guarantees to ensure:
It will not have manufacturer defects
It will not warp, buckle or crack under correct use
It will not wear through to the decorative design surface
It will not fade
It is important to follow the manufacturers installation and maintenance guidelines to ensure nothing stands between you and the warranty. Don't get caught ignoring the fine print, because even the smallest of things can nullify your warranty from the moment you install it. Which means if you damage your flooring at any time, you will not be covered and will have to correct or replace the problem on your own.
Some examples of problems that may nullify the warranty include:
Materials damaged in transit to your home
Materials not installed according to manufacturer's guidelines
Poor workmanship
Not allowing the floor to acclimate before installation
Not installing on an even, clean, properly maintained surface
Not using proper underlay
Not using proper expansion spacers to allow for the floor to contract and expand
You can also nullify the warranty by not properly maintaining your laminate flooring once it's installed:
Using bleach or abrasive cleaners
Using wax or polish
Damage caused by pet urine
Water damage from standing water or excessive water from mopping
Using the wrong cleaning product
If you need to make a claim, it's important that you keep all documentation and follow the instructions to help back your claim. Keep your receipt, warranty information, contractor's invoice, even photographic proof will help you get the information you need into the hands that can start the process immediately.
Start by thoroughly understanding your warranty before you make your final selection. Follow the rules, and enjoy your laminate flooring for many years to come.