The concept of vinyl tile flooring may not have crossed your mind as one of the best flooring choices you can make for your renovation. Yet designers are huge fans of luxury vinyl tiling because of all the benefits it brings to the marketplace. It's different from all other vinyl applications not only in how it's manufactured, but also in its aesthetics and applications.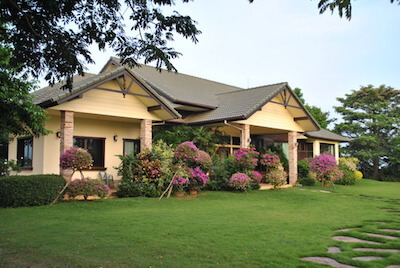 Luxury Vinyl Tile Flooring
No matter what flooring option you choose, you can create the look by using luxury vinyl tile. With today's technology, the ability to replicate real hardwoods and stones using advanced photographic techniques is the foundation for making luxury vinyl so real.
There are four distinct layers fused together to create the final look: a resilient vinyl backing, a vinyl color layer, a photographic film layer, and a urethane or aluminum oxide top layer. This protective layer is very important to the wearability of the product over time. Commercial applications will utilize a 20 mil or higher layer for full protection, with high quality products reaching as high as a 40 mil layer.
But it's not just the look that will turn you into a believer. Luxury vinyl tile flooring has many benefits that make it an ideal flooring choice for you.
Vinyl flooring satisfies Green building standards and earns LEED points in commercial applications.
Luxury vinyl meets requirements of commercial flammability codes, is slip resistant, and meets a variety of other safety measures.
It's one of the easiest flooring choices to maintain. A simple damp mopping is all that's required to keep its good looks indefinitely.
They are naturally water resistant. It is important to install over a flat, dry surface so that no water seepage occurs beneath the floor.
Its protective coating is durable and will be scratch, stain, dent, and scuff resistant.
It's one of the most cost effective products on the market. Because you can achieve the look and feel of rich, natural materials at a fraction of the cost, it's easy to apply the flooring in a variety of places, both in commercial and residential settings.
Luxury vinyl tiling is one of the easiest ways to transform a room. The realism of the total look, including distressed wood finishes, stone. and slate surface textures, and even woven textiles embedded in the wear layers are grabbing attention all across the design world.
If you haven't looked at luxury vinyl tiles in a while, maybe it's time for another look.