You've been living with your old floors for ages. You're tired of the worn out carpeting in the living space, vinyl in the kitchen.
You want the seamless look of hardwoods flowing through every room of your home.
Just think how much your home will change once your hardwood flooring is installed.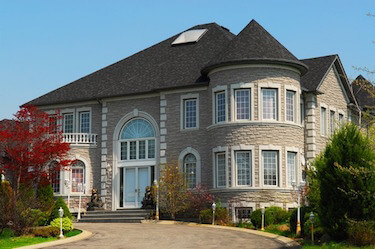 Yet if you have never lived with hardwood flooring before, are you sure you'll love the results?
Having hardwood floor installed in Colorado your home is a major purchase, one you probably won't be able to change if you aren't happy with the outcome. And if you've never had hardwoods before, you may be a bit edgy about the process, wanting to make sure every phase runs as smooth as possible.
First is the estimate phase. This is where we find out what type of wood floor is best for the way you live. If we are matching wood to existing flooring, we will help you compare color, styles and patterns to ensure a close match. If you will be replacing existing flooring with wood for the first time, we will help you select the right style for the way you live.
Then we will determine which way to lay the floor. Most homes are built with a plywood subfloor. When we lay your new hardwood floor perpendicular to the floor joists, it adds strength and stability. We can also lay the floor at a diagonal, which gives the room an entirely different look and feel.
It's also important to check the floor's moisture content, humidity levels, and temperature of the room. Hardwood must acclimate to your existing surroundings before it is installed, meaning the hardwood will sit in your home to adjust for a few days before installation. There should never be more than 4 percent difference between the subfloor and strip flooring, or 2 percent difference for planks.
Before your contractor arrives, make sure the room is cleared of furniture and household items. Because a lot of work will be done both with removal and installation, you may also wish to remove shelves and decorations from walls to avoid further damage.
Wood floor installation means a lot of sawing and cutting. While we like to minimize the mess this process causes, be aware that it is a labor intensive process. Keep pets and kids away from the equipment and workspace to avoid accidents.
Once the subfloor is prepped and ready to go, the floor is laid out to ensure board joints are at proper distances and the overall appearance is pleasing to the eye.
When we are finished, we will walk you through your home and call out small details to ensure you know the best way to live with your flooring from this point forward. Hardwood flooring is as enjoyable to live with as it is pleasing to the eye. And by being prepared for the process from beginning to end, you'll enjoy your new floors from the moment you start the process.