In today's world, we're getting back to natural living. We see it in the foods we eat and the materials we use within our homes.
While most carpeting is made from at least some synthetic fibers, there are few choices that are entirely natural. However, you can find some beautiful carpet and rug choices that are made from eco-friendly renewable resources that will help you live as natural as possible.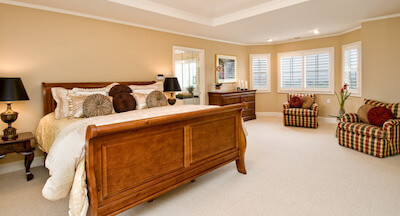 Wool
Wool is one of the most natural fibers flooring choices used in both carpets and rugs. It's strong, resistant to stains, resistant to piling, resistant to fire, and is naturally coated to resist small amounts of water. Wool is also a great choice to block cold air, as it has a natural insulation factor built into the fibers. This means it provides both sound and heat insulation.
Seagrass
Seagrass is a smooth anti-static carpet that is made from natural plant fibers. The seagrass plant grows similar to rice, which makes it a renewable, sustainable resource. The fibers are tough and impermeable, which means it's a good choice for resisting stains, dirt, and discoloration. But just like the color won't fade, it's also difficult to color in the first place. You'll have to settle for seagrass carpets in natural color selections. It is also susceptible to damage from moisture, so it isn't a good choice in areas where it may be subject to mold or mildew.
Jute
Jute is another favorite that is manufactured from a plant which grows in the subtropical portion of Asia. The plant is soaked in water, and the stalks are harvested and stripped for make the fiber. It is most commonly used in making rope, and is often used as carpet backing. Jute is one of the softest and most inexpensive carpet fibers, which also makes it less durable and more susceptible to wear and tear.
Sisal
Sisal is a soft yet durable natural fiber that is easier to dye. That means it can hold up in higher traffic areas without being uncomfortable underfoot. You'll find sisal carpeting in a variety of colors and patterns, and is perfect for use in any room in the home. However, it can stain relatively easy. It will require treatments to make is spill and dirt resistant.
Which is the right natural carpet choice for your home?