We've all seen the commercials on television showing steam cleaners and Swiffer cleaners being used on floors. They show them as a better alternative to cleaning your hardwood, vinyl and laminate flooring.
It's hard not to buy into what they are selling. They make cleaning look like an easy job. Simply push a button and with a light touch, have your floors cleaned in minutes.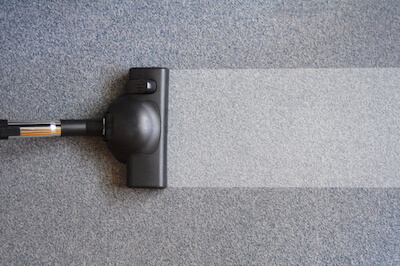 Of course, these companies say their products are safe for any floor type. They want you to use their products. But are they really?
Overwhelmingly, the answer is no.
Most manufacturers warranties for laminate, hardwood and vinyl flooring will have a statement like this:
Our warranty does not cover damage caused by improper installation, negligence, water erosion, abrasion, extreme heat or temperature, cleaning care or maintenance contrary to written instruction provided.
In other words, if you use a steam cleaner, your warranty is voided.
You can also look at steam cleaner guidelines to determine what flooring they are most appropriate for. You'll usually find guidelines like this:
Engineered for premium performance exclusively on hard floor surfaces. Our steam machines can be used on all sealed surfaces: sealed hardwood, linoleum, ceramic tile, marble, or other stone flooring. We do not suggest using steam cleaning on unsealed surfaces such as unfinished hardwood, unglazed ceramic tile, or unsealed ceramic stone. If a surface has been treated with wax, the sheen may be removed by the heat and steam action.
For Swiffer cleaners, they also have the potential for voiding warranties. The cleaning agents within the Swiffer cleaner products often has cleaning agents even more damaging to the finish of your flooring, depending on the product you choose. All flooring manufacturers have some kind of statement to cover themselves in case a cleaning product is used and there is an issue. They often say they will not cover:
Dissatisfaction due to improper maintenance.
Discoloration or damage caused by adhesives or floor care products not recommended.
Improper maintenance. Maintenance must be followed according to manufacturer's guidelines.
The bottom line is that if you choose a particular flooring for your home, adhere to manufacturers guidelines to ensure your warranty remains intact for the life of your flooring, or as long as your warranty is in place.
---
About Pro Flooring Brokers in Denver
We are a one stop shop for all of your flooring and installation needs. Located in Denver, CO, we have been family owned and operated for over 30 years! Our passion is your project.
Have a Flooring Project in the Denver Area?
Commercial and residential customers love our huge selection of carpet, hardwood, porcelain tile, natural stone, luxury vinyl tile/planks, laminate flooring, and sheet vinyl flooring. Check out our products to learn more. Visit our showroom, meet our team, and let's start your flooring project together. We offer:
Complimentary on-site measuring
Flooring estimates based on floor plans or blueprints
Installations performed by trained and qualified installers
Full one-year guarantee on all workmanship (in addition to manufacturer's warranty)
Flooring and installation are made easy with the PRO! Flooring Brokers. Contact us, visit our showroom, or call today at 303.788.0113. We look forward to helping you!