When most people shop for new flooring, they rarely come in with a concept of underlayment and which is the best for their flooring choice. Yet in reality, it's an equally important decision. 
Underlayment is the layer between your flooring choice and the subfloor of your home. You'll usually find underlayment made of rubber, cork, felt, or foam. 
Unless your flooring comes with an attached underlayment, you'll have to select the right product for your choice in flooring. Underlayment does a lot for your home: it adds softness, it creates a warmer room, it protects your flooring product and can add longevity to its life.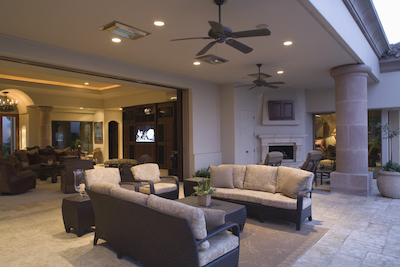 It provides support – it provides a stable environment for your flooring to reside on
It helps resist moisture from creeping through your home
It helps smooth out imperfections in your subfloor
It minimizes noise
It increases the longevity of your flooring
With all of that going for it, it's worth a few extra minutes to consider your choices and invest in the best for your room. 
You should also consider where the underlayment will go. Different rooms have different needs. Living spaces need softness and long wearing choices. Top levels of your home may need noise reduction. Bathrooms, kitchens, and basements may need moisture protection. Adding a vapor barrier will help protect your new floor from moisture. 
Foam is the basic underlayment and is used with all kinds of flooring. It's versatile and can be used in many ways. It's easy to install and makes a good choice to go along with carpet, vinyl, and even some wood. 
Rubber is good at helping protect against mold and mildew. It also protects from the hollow sound you find with some flooring. It's most commonly used under wood, tile and carpet, and is an excellent choice over both wood and concrete subfloors. 
Cork is an eco-friendly choice that offers mold and mildew protection as well. Because water can damage cork flooring, it isn't the best choice where water is a problem, such as in your basement or bathrooms or other flood-prone areas. Cork with a vapor barrier or using rubber will be a better choice. 
Felt is made from recycled fibers and is great at absorbing noise. It's also great at adding softness to your flooring. You'll find this works well under laminate, vinyl, hardwood, and more. 
What underlayment is right for you?