It may have started with something simple, like replacing a broken toilet. And before you knew it you were looking at upgrades galore, from new showers, to tiling and floors.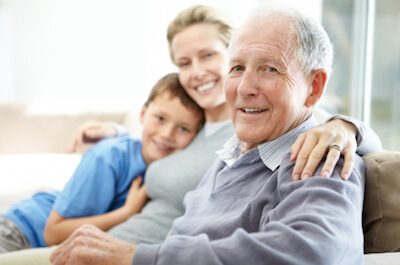 That's how it usually goes with a renovation. What may have been a simple project suddenly takes on a life of its own.
Today's baby boomers aren't just renovating, they are thinking of the future as well.
It starts with little things. A surgery can begin showing you telltale signs of things to come. You begin to realize handles aren't convenient, vanities aren't at the right height. You realize you may need grab bars in the shower, wider doorways to move around.
In many cases, you also start to realize something else; your flooring is the start of your problems.
Worn out carpeting creates wrinkles, changes in elevation. That can be difficult if you're shuffling from one room to the next.
Uneven room dividers can also be a problem. It's difficult to move up and down in elevation in a wheelchair or with a walker, even if it's only a fraction of change.
Flooring is the base of your design. It not only sets the mood, but it also creates safety as well. Aging in place isn't just about comfort, it's about avoiding falls. If an older person falls and breaks a hip, it sets off a cascade of other health problems.
Bathrooms are the number one room for renovation when creating space for aging in place. But that doesn't mean you shouldn't look at the flow from room to room. Doorways need to be widened. Transitions should be non-existant.
And don't always discount flooring choices you may not have considered before. Luxury vinyls, for instance, can provide beauty and safety, softness and durability. They may help you create ambiance that says "wow," while providing you with protection at the same time.
Looking for the perfect flooring for your renovation? Stop by today.