Each of us can think back to something in our lives that screamed "trendy". Maybe it was the pink shag carpet you had in your home as a kid. Or those burnt orange appliances that graced your kitchen's décor.
And while they may have been the "in" thing for a while, just as quickly they turned into the biggest eyesore in your home.
And you couldn't get rid of it fast enough.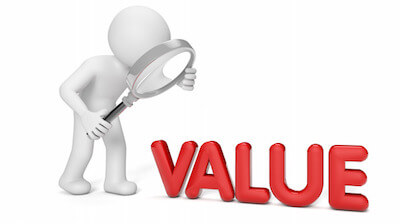 Unfortunately those mistakes cost a lot of money. And when you have to remodel and redecorate every few years, spending thousands of dollars in the process, just to achieve a look you can live with, its normal to want to make sure every dollar you spend is money well spent.
Do you really want to live with the next pink shag carpet for years?
That's why when something new comes to market, its easy to doubt if it will last.
With today's technology, we're seeing a wide variety of looks and feels show up in flooring choices that before were considered outdated and boring. If you've noticed wood-like tiles popping up in both ceramic and porcelain tile, you know what I mean.
But is wood-look tile a passing trend? Or is it something you can rely on both for its looks and durability, and for its resale value in the marketplace?
Sources  indicate that this is a trend that is here to stay. Tile has all the makings of a flooring choice that is perfect for every home. Tile is easy to maintain, is cost effective for every budget, and has a green factor that consumers increasingly desire.
Wood-look tiles look like actual wood. You can get them in any color, from dark finishes to whitewash and more. You can find them in finished in any manner, to resemble elegant dark stained walnut, to giving the appearance of a beach shack in your favorite location. And as technology continues to expand and consumers begin seeing the possibilities, this will only increase desire for this durable product.
Wood-look tiles are cost effective. Budget is always a consideration when installing new floors. And if you are looking at a flooring update, what it will cost you today is equally important as to how soon you'll have to update your flooring again in the future. With tiling, you can meet both requirements in an effective way. With so many choices available, you can meet any budget requirements today. And because tiling is one of the most durable products on the market, you won't have to replace your flooring anytime soon.
Wood-look tiles add practicality to your home. Many people have concerns about adding certain flooring to different rooms in your home. You would never add carpet to a bathroom. And hardwood can be a concern for the kitchen. With wood-look tiles, you can create continuity throughout your home and never worry about the long-lasting effects of your flooring choice. Tile will withstand all the punishment your family dishes out, and look great in the process.
And because your choices are almost limitless, wood-look tiles are the perfect choice for anywhere in your home.
Want to see all the choices available to you? Stop by today. We promise you that you will be amazed.