Lets face it; Coloradans love their wood floors. And rightfully so. Colorado is a rugged, outdoors kind of place. A place where we enjoy being outdoors almost every day of the year. From snow skiing and tubing, to water skiing and biking, those 325 days of sunshine each year give us a chance to do what we love best.
But when the sun goes down, we want to come home to a place that's easy to live in … and offers gorgeous décor. That's why wood fits the bill every time. Wood floors are easy to maintain, beautiful to look at, and compliment any décor.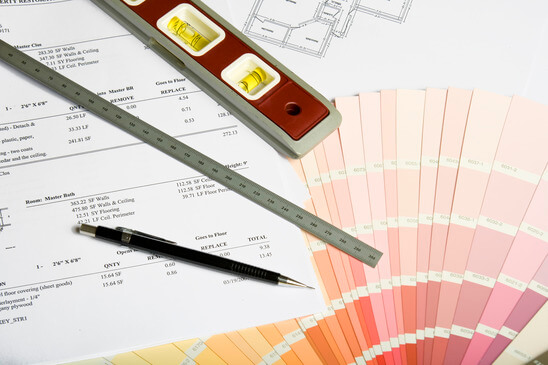 Yet wood has its problems.
If you've ever had a washing machine overflow, with water soaking into its surrounding area for several hours before you discovered the problem.
If you've ever had a toilet overflow, sending a flood of water through every inch of your bathroom floor.
If you've ever had a child drop an ice cube, or a Popsicle, or even a glass of water, and not tell you about it.
You understand the problems.
As high tech manufacturing continues to improve, the range of porcelain tile options increases as well. One of the top interior design trends that has resulted from technology advancement is wood look porcelain tile.
These porcelain tiles are carefully crafted with patterns and textures that duplicate the look of just about any wood species in the natural world. If you have a preference for mahogany, oak, birch, beech, the list goes on.
Yet no matter how closely they resemble the look of real wood, they have the durability of porcelain tile. They may have a realistic appearance, yet it's the moisture proof property most come to love. Which means they are appropriate to use in all kinds of places you may have been hesitant to install hardwood before.
Like laundry rooms, bathrooms, even shower stalls. And yes, they are so beautiful you'll even consider them in other places throughout your home, like your kitchen.
What's more, if you've always wanted to warm up your home with underfloor radiant heating, this can be your chance. Porcelain tile is the perfect product to install over an underfloor heating system.
Can they be combined perfectly with wooden floors you already have in place? Of course. One of the best ways to see how easy it can be is to stop by and see your options. You'll be amazed at just how far wood look porcelain tiles have come.