Remodeling your basement? Maybe it's time to build in the wine cellar you've dreamed of.
Most wine cellars are built in the lower level of a home, usually a basement. In many cases it will be built on a cement slab. Concrete will need to be sealed and a vapor barrier applied. This is especially important if refrigeration will be installed to maintain a constant temperature and humidity level. And if concrete is your base, it can limit your flooring choices.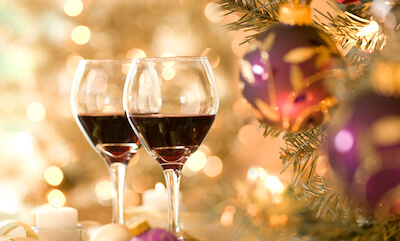 First, consider the weight of your cellar. A typical rule is 500 bottles weigh in at approximately 2,000 pounds. Your flooring should be sturdy enough to hold a full cellar without worrying about stability.
Wood Flooring
Wood flooring can be used if you are not installing it directly onto concrete. You will have to have a subfloor in place. A sealed hardwood has been a mainstay in industry wine cellar construction, and will be a good choice to last for years. You can also choose a variety of wood borders to accentuate the look and feel of your cellar. Choose different types of wood to complete the look.
Cork Flooring
Cork is a natural, durable, sustainable material that works well in many conditions. It is an excellent thermal and acoustic insulator, and is resistant to mold and mildew. If treated with a moisture protection system, it will create a watertight seal between the joints, and will hold up against spills or frequent mopping.
Tile Flooring
Tile is one of the sturdiest flooring choices available. And because the colors, styles, sizes and patterns are almost limitless, you can create any look you desire. You can choose soft and subdued. Or go bold and choose painted tiles to incorporate wine motifs into your finished design.
Stone Flooring
Slate, marble, travertine, or even brick can make a bold statement in your cellar. Because of the natural textures, your look can be bold and random, or a well thought out pattern. Stone will need to be grouted and sealed to provide you with a maintenance free floor.
If this is the year you add a wine cellar into you home, stop by today to start the  planning process from the bottom up. Your personality will begin with flooring, let us help you find the perfect choice to express who you are.