The Pantone Color Institute is a consulting service that forecasts global color trends and advises companies on product development and the integration of color. It's the leading source of color information and determines what colors you'll see as you shop through the stores.
Color isn't just something that's pretty to look at. A lot goes into selecting a color of the year. Color has the ability to convey deep meaning, and designers and brands use this color to inspire and influence. It's a reflection of what we need in the world right now.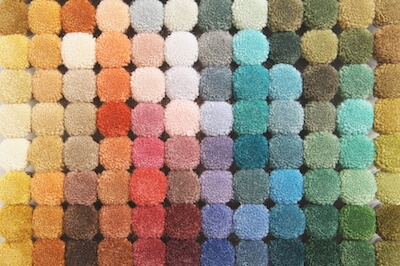 According to Leatrice Eiseman, executive director of the Pantone Color Institute, we are living in a time that requires inventiveness and imagination. They've selected Pantone 18-3838 ultra violet to represent that tone. A blue-based purple, it's designed to increase our awareness and explore a higher level.
This deep purple is a perfect color to bring warmth into any room in your home. And depending on which room you select, there are many ways to incorporate it into your decor.
The easiest and most obvious way is to start from the floor up. While many homeowners may be nervous about adding purple carpet, try using Ultra Violet in your rugs instead. A rug can add a pop of color just about anywhere, from your living room, to your dining room, to the wine cellar in your basement.
And the best thing is rugs come in all sizes, shapes and patterns, and can even be rotated in and out depending on the season.
Looking for an even more dramatic change in your home? Ultra violet can be the perfect color choice for your bedroom carpets. This rich purple isn't a color you'll soon grow tired of. And because of the deep purple shade, you can mix and match a variety of colors into your decor, creating different moods and looks every time.
The key with color is to understand how much is too much. With a deep shade used in your flooring, be more neutral with your decor. Or if you really love color, incorporate it in many ways throughout your home, honing in on a single color to ensure it all blends.
That's what we love most about color. There is no right or wrong way to use it. If you love it, it can be the perfect match for your home's decor.
Want to see this year's color choice? Want to learn more about incorporating it into your home's upgrade?
Stop by today and see how we can help you bring Pantone's Ultra Violet into your home today.