In remodeling and choosing new carpeting for our homes, we usually play a little back and forth game to determine the best color.
"What's the best color for my décor?"
"What's the best color for resale value?"
Even if we have no immediate indication that we will sell our home's in the future, there's always this little voice inside that says to think about the possibility and choose wisely.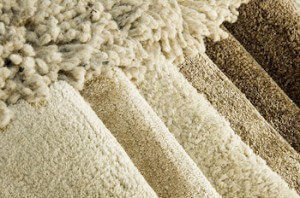 Which is why you'll find the vast majority of carpeting options available in beautiful neutral colors.
The color you choose will impact the final look and feel of the room. It has the ability to make the room larger or smaller, open and airy or enclosed and cozy. It can be bright and vivid, or calming and restful. And while your décor will ultimately command a great deal of attention to the overall effect, its your carpets that will set the stage.
We have a few favorites that do well in every home.
Think taupe. Taupe is a tan color that is natural and earthy. It starts with a tan base and adds just a hint of gray. You can also move into a taupe tweed, which will combine the tan-gray color with random specs of color, giving off just a hint of blues, greens or other colors.
Think oatmeal. Oatmeal offers a sandy tan color that is surprisingly low maintenance. It can be warmed by adding touches of honey-coloring, or remain more neutral for a warm glow. It will also help brighten even the smallest of rooms because of its light color.
Never rely on a name or a color from inside the store. Ask to take a variety of samples home, and place them in the room you are remodeling. Then view the samples throughout the day to see its appearance in different situations. Morning light is different than afternoon light. Full sunlight is different than the appearance from artificial lighting at night. The key is how color looks both to your eyes, and to match with your overall décor.
If you have questions, talk with your flooring consultant to help you make your final decisions. Keep in mind that all carpeting is dyed in lots – color can change slightly from one roll of carpet to another. The difference is usually minor, and in most cases barely detectable. Carpet color will fill your room, and can alter the entire mood of the room, especially if you are drastically changing colors.
But because trends often change, and color is the one thing that can date a house like no other, neutral colors can bring about its own natural beauty, one you'll be happy with for years to come.