Ready to install hardwood flooring? There's more to it then simply selecting a grade of wood.
Illegal logging is just one of many problems facing the hardwood flooring market today.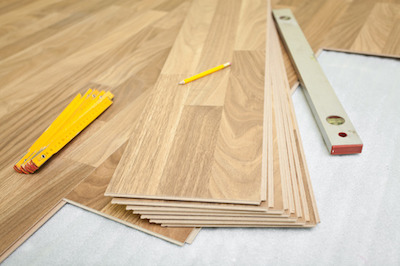 Here in the US, there are several domestic standards we use regarding sourcing imported woods. These standards are important because they allow you to be sure the flooring you install isn't coming from a place where illegal practices occur, such as killing off habitats where wildlife is endangered.
It's no longer just a matter of going green with your home improvement projects, it's a balance we all must choose to create better living.
Illegal logging refers to the process of cutting down trees in violation of local laws. Illegal logging has peaked in the past several years, which has led to high levels of deforestation in the most needy places in the world.
But it's not just a matter of allowing the practice of illegal logging to occur, it's also had impact right here in the US with lenient laws and lack of oversight.
Because hardwood flooring is in high demand, it's our job to ensure we select hardwoods that meet all criteria of sustainable production and manufacturing.
The Lacey Act was passed in 1900 to prohibit the sale of illegally acquired fish, plants and wildlife. In 2008, it was amended to apply to a wider range of plants, including importing illegally sourced wood. Now all imported wood must document the species and country of origin, and make every effort to ensure the wood was source legally.
Passing laws work, but enforcing laws is the key to solving the problem. The Forest Stewardship Council (FSC) is dedicated to ensuring that all wood products are sustainably sourced. They also look into making sure workers' rights are upheld on jobsites and that indigenous people are protected from the affects of illegal logging.
All FSC approved products will be stamped with the FSC Chain of Custody certification. It helps you choose products that support responsible harvesting practices and sustainable forest practices. FSC products can also contribute towards LEED projects.
Have additional questions about creating a sustainable, green flooring in your home? Just ask.