With every flooring you install, there is another layer – a subfloor – that provides stability and strength. Without a proper subfloor in place, the longevity of your flooring can be decreased substantially. But what is subflooring and what works best for each kind of floor?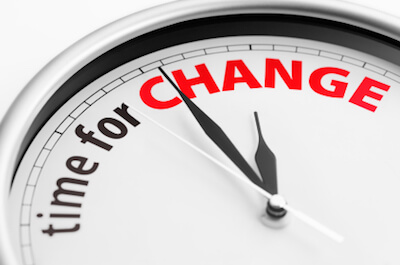 If you were to look at your flooring from the side, you would see your floor is comprised of multiple layers sandwiched together. It can include:
Joists – the bottom layer that provides stability and strength the entire floor. Concrete floors will not have joists, instead relying on the support of the cement.
Subfloor – a structurally sound layer of plywood to add stability.
Underlayment – will vary depending on the final flooring chosen. It can be padding, plywood, or cement board.
Finish floor – the decorative floor that you walk on.
The types of subfloor can vary substantially.
Plywood – plywood is the mainstay of flooring construction. You will find it used in many different thicknesses.
OSB – oriented-strand board is similar to plywood and is used in as much frequency as plywood.
Cement board – this board is used when installing tile, and must be laid over a solid surface such as concrete or plywood.
Foam or cork padding – this helps cushion your step and is used when installing things like carpeting or laminate.
Radiant heating – radiant heating is a thick subfloor with grooves cut into the surface to accommodate tubing in which heated water is run. It provides warmth to the floor.
Subfloor for Hardwood – plywood is the best subfloor for hardwood installation. Plywood from ½" to ¾" will provide support and stability for your floors.
Subfloor for Tile – tiles can easily crack if they are not affixed to a straight and properly laid subfloor. Be sure plywood is level, and consider cement board for added strength.
Subfloor for Laminate – laminate floor is installed in much the same manner as hardwood. Laminate is a fairly thin material and is not forgiving when it comes to dents, ridges and grooves. It's important to provide a well leveled, smooth subfloor for best results. You may also consider a foam padding to further reduce noise.
Subfloor for Basements – one of the trickiest places in your home is the basement. In most cases, you will have no joists and you may have moisture concerns. Concrete floor can feel dry to the touch, but any residual moisture can quickly damage your floor. Consider adding vapor barriers underneath the subflooring to help prevent damage.
Have additional questions about the right subfloor for your new flooring? Give us a call today.