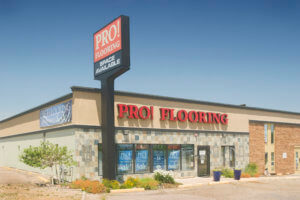 When you are searching for residential flooring in Denver, whether it is for your living room or hallway, you should trust the team at PRO! Flooring Brokers to help you select the right type of flooring for your exact project. Listed below are two out of the many reasons you can rely on our knowledgeable team members.
Different Type of Flooring Options
From carpet to hardwood and everything else, our showroom has everything you are looking for when it comes to residential and commercial flooring. We have a variety of luxury vinyl, carpet, hardwood, porcelain tile and stone, and laminate, so you can pick the option that is right for your home and family. If you are unsure which type of flooring is ideal for your needs, our staff will discuss the benefits and disadvantages of each style.
See Flooring Options in Person
Looking at flooring in a picture and looking and flooring in person are two different things. You might love the flooring option in the picture, but not in real life. Many times people fall in love with flooring in person where a photo does not do it justice. One of the main benefits of visiting our showroom is being able to see everything up close.
We suggest our clients take samples home with them, so they can see the product in their light and next to their furniture prior to purchasing. Schedule a time to tour our showroom by calling (303) 788-0113 right now.