There's a lot of competition in Colorado for rental units. People are moving into the Denver Metro area at record speeds. Which means if a good rental unit comes on the market, it has the chance of being rented quickly for top market dollars.
Yet people who move in are usually coming here for great jobs and better opportunity. They don't want to rent something old and outdated. They want something sleek, modern, and showcases their unique style.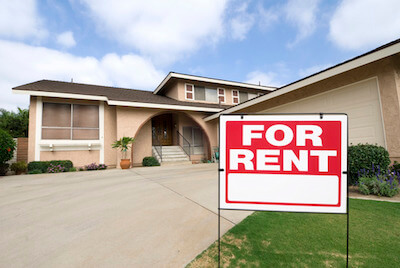 They don't want 80's outcasts; they want today's top of the line.
Why not give yours a much needed update and become more in demand in the process?
Modern and sleek doesn't necessarily mean fragile and pricey. You might be worried about using today's most in-demand flooring options, like hardwoods, bamboo or cork. Yet even if you don't have the desire to install these in your rental units, you can create the look with other sophisticated options
Stone and Tile
Today's tile isn't primitive and medicinal. In fact, today's tile options can help you create any look and feel you desire. Try natural stone. Or travertine. Or even stone designed to give you the appearance of wood floors. And because stone is long wearing, durable, and will take almost any kind of abuse your tenants can dish out, it can be a wise investment for the long term.
Laminate
Laminate flooring is designed to give you the look and feel of real wood, while offering a more durable and less maintenance option. Laminate is easy to install and can be added in a matter of days – perfect for quick turnaround places. And if you use a basic laminate, you can easily replace sections that may be damaged by a tenant. Laminate doesn't require waxing and sealing like hardwoods do, which your new tenants will appreciate over time.
Have additional questions about how you can upgrade your rental unit in an affordable way? Give us a call today.