When you look for flooring that provides durability and ease of use, people think of everything from tile, to vinyl, to linoleum.
Linoleum first came into production in the mid 20th century, but has largely been associated and confused with its vinyl counterpart. The word linoleum is used interchangeably with vinyl, but the two are very different products.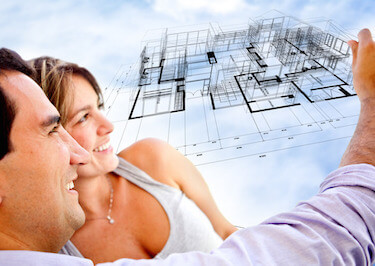 Linoleum is made from natural materials like recycles wood flour, linseed oil, limestone, mineral pigments, resin and cork dust. Its backing is created from jute, also a natural product. This combination makes linoleum a sustainable, eco-friendly, biodegradable flooring option.
Which also means linoleum is once again coming into favor as a flooring option.
With today's modern technology, linoleum can take on just about any pattern, color or style you choose. It can be custom cut and installed to match any expectations. Similar to tile flooring, you can cut and piece linoleum together to create a wide array of patterns.
Linoleum has many advantages for the homeowner.
Color is extended the whole way through linoleum, as opposed to sitting on the surface like vinyl, giving it a vivid color pattern that will last and last. It won't show wear as quickly as vinyl, and will sustain scratches and other marks for longer periods of time. It also makes linoleum easier to repair blemishes and other marks by using shavings from scraps and gluing them into place. Be sure to keep extra for this process.
Linoleum flooring also has a long life span, with the ability to last forty years or more with good maintenance. By choosing a style that is neutral and blends well with all your décor, you can instant add value by knowing your flooring will keep on giving for years to come.
Linoleum is also a good choice for people with allergies. Since it is under constant oxidation from linseed oil, there are no micro-organisms in the linoleum. It contains anti-static properties, making it the perfect choice for our dry winter conditions. It's also warm and soft underfoot, making it the perfect choice for households with small children or elderly at risk of falling.
While linoleum is easy to maintain on a day to day basis, keep in mind that linoleum will need to be resealed with an acrylic sealer each year. If exposed to direct sunlight, it does have the likelihood of fading. Which also means that flooring underneath appliances and furniture may also appear different over time.
If linoleum seems like a good option for your home, stop by and see your options today.