Buying new floors isn't something you do every day. And when you decide it's time to replace your floors, chances are you'll have the time available to do the job the right way. Flooring work takes time, depending on the floors you choose. It will disrupt your home considerably, and there may be simple guidelines to follow to ensure your floors are installed the correct way.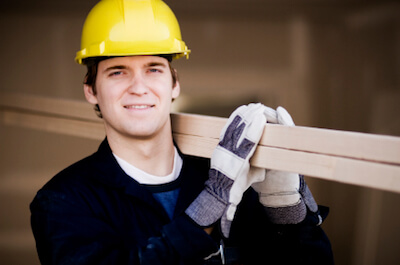 Be Flexible
As with any home improvement project, flexibility is almost always the key to success. Never plan a tight schedule and expect things to go as planned. Instead, account for delays, mishaps, or even minor communication problems. They happen. We're human.
If you're just beginning the process, you may have to compromise on the budget. Have you taken everything into consideration? The best padding for underneath the carpeting? The water damage to the subfloor? The unlevel flooring in the basement? Sometimes you can't see where the problem lies until you begin the project. And that almost always adds time and money to the final project.
During the project, the same problems can arise. If the crew is in the middle of the project, being flexible may mean allowing them to stay later in the evening. It may mean ordering extra materials after some are found defective.
Plan for them before you begin, and you'll never be taken by surprise.
Don't Forget Permits
Depending on how large your project is, a permit may be necessary to finish installation. Every step of the process impacts the step after it. While your contractor should be on top of getting the necessary permits and inspections along the way, keep in mind that if one doesn't go through in a timely manner, it can impact every installation you have from that point forward. That's where projects turn from days into weeks or even months. Make sure you have flexibility with your flooring service to ensure you can make adjustments on an as needed basis.
Allow Enough Time
Too often we have homeowners coming in wanting a big change before a major event. They choose hardwood flooring to be installed before the holidays. A large tile project right before a dinner party.
That's the easiest way to be disappointed and run into problems. Sometimes it takes time to order supplies. Sometimes a contractor isn't able to do the job on your schedule. Sometimes hidden problems are revealed. And if you're already working on deadline, stress and anxiety will flow every direction.
Work with your contractor to estimate the amount of time. Then pad it with a little extra. Give yourself room to get the ideal flooring you desire. And a little extra time to enjoy it before your major event takes place.