Flooring is one of the easiest ways to give your room a fresh new look. Whether you're replacing tiles in the front entryway, or installing hardwood throughout, chances are you're looking for ways to save money in the process. Where should you cut … and where should you splurge?
Should you do it yourself? Or hire a contractor for your flooring project?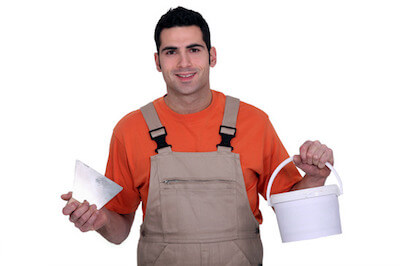 You have to look beyond the cost of the flooring. Even when you DIY, there is a lot of costs to consider. To do it yourself, you'll have to factor in:
Flooring materials
Ordering, shipping and delivery fees
Equipment for removal of old flooring and molding
Tools and supplies
Repairs for mistakes
With a pro, ensure they list everything in their quote to ensure you know the cost before saying yes.
All materials needed for installation
Preparation and installation fees
Cleanup and removal fees
While costs are important, skill level is equally important. If you don't enjoy getting your hands dirty, or have no experience in installation, the DIY method may not be the best route for you. Flooring needs to take the abuse of walking on it every day. If it's not installed up to par, you'll see the impact right away.
Ask yourself a few questions about your experience level:
Have I ever installed flooring before?
Do I know how to use the tools needed for the project?
Do I enjoy taking on hard labor tasks?
Do I know what to look for with the subfloor?
Do I understand how to transition from one room to another?
Do I know how to safely remove old flooring and prep the subfloor?
Do I know how to check for water damage and mold?
Installing flooring can be a difficult process if you aren't prepared. If you found yourself questioning your skill level with any of these questions, it may be best to leave your flooring project to the professionals, and trying your DIY skills somewhere else.