When you think about selling your home, you look at every room in a different light. What can you do to make it show better? What can you add to increase your home value? Should new flooring be at the top of your list?
While it's easy to pack up some of your personal items in boxes, or paint the walls to freshen the space up, installing new flooring can be an expensive maintenance item, especially as you're planning a move. Is it worth it? Is it something you should consider?
According to one survey by the National Association of Realtors, new flooring can make a difference in what a buyer is willing to pay. But the results may surprise you. If a buyer is under the age of 54, one in four said hardwood floors are very important. But as people age, those statistics change. Older homeowners like carpet for warmth and comfort.
What's most important? Cleanliness. People don't want to walk in and see a maintenance item from the moment they enter. Dents, scuff marks, wear marks – they are all indicators of flooring that needs to be replaced.
Know your home. Know your area. What do people expect from a neighborhood like yours? Then adjust accordingly.
Hardwood – it's the easiest path to increasing home value
It's impossible to ignore that people love hardwood floors. In a survey conducted by the National Wood Flooring Association, just over half of respondents stated they currently have hardwood inside their homes. When asked what kind of flooring they would have in their dream home, two-thirds said they would have wood.
Wood has been a staple in residential homes for centuries. Raw lumber, geometric patterns, painted wood – we've come full circle in the flooring we install inside our home.
Today it's all about natural finishes and smooth designs. Minimalist may be what we ask for, but the finished results can be dramatic and aesthetically pleasing. And more than half of those surveyed are willing to pay for it – $2,080 extra for homes that include hardwood flooring.
As a homeowner, hardwood can be a good investment no matter when you plan to sell. Hardwood is more durable than flooring like carpet because you can refinish it when it starts to wear. Sand it down, fix any problem areas, and refinish it in a fresh new color. Most hardwood floors can be refinished multiple times. It can last for decades when well cared for.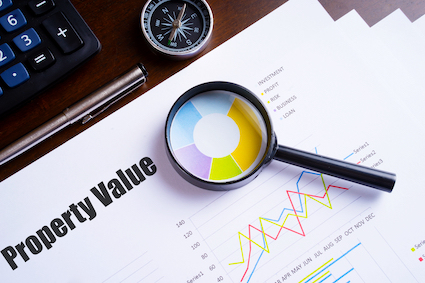 Of course, keep in mind that staying simple is always better if you want an easy sell. When you shop for hardwood, you'll find an array of different cuts, wood varieties, thicknesses, and finishes. Some will be more appealing to the masses than others.
Hardwood doesn't quite fit in with your neighborhood or budget … but there are options
Not every home is meant for hardwood. But that doesn't mean you can't install a floor that provides what people love about hardwood, and combine it with other advantages.
How about water-resistant flooring? If you have a busy household and are worried about the impact on traditional hardwood floors, take a look at today's luxury vinyl planks. They look like hardwood, create a surface area that looks like hardwood, yet offer benefits hardwood can't.
What's more, luxury vinyl comes in click-and-lock format, which makes it easy to install over many existing floors. Concrete, vinyl, linoleum, even tile can be left in place while moving your new flooring into the space. That can be a big benefit if you're trying to check off items on your project list, and quickly get your house on the market.
Not sold on vinyl? How about tile? You'll be impressed with the detail tile can bring to your home. Sold in plank format, they mimic hardwood so closely, you won't be able to tell unless you get down closer to the floor. Because it's water-resistant, it makes a great addition to moisture-prone areas such as bathrooms and kitchens.
Choose the right floors for the situation
While homeowners may love hardwood, the simple truth is hardwood doesn't make sense in every room in your home. Install it in the bathroom and you'll quickly regret your decision.
Entryways, kitchens, and basements need a flooring material that makes sense based on the situation.
Entryways deal with moisture, dirt, and debris. Install the wrong flooring and you'll find yourself worrying every time the door enters.
Kitchens can also be a problem, especially if your family is prone to creating messes. Hardwood doesn't do well with constant spills and messes. It can stain, fade, warp, and lose its "new" feel quickly in this circumstance.
Basements bring on their own problems. Sub-level moisture problems can cause wood to warp. And if movement is prevalent, warping and buckling may also be a problem.
Select the type of flooring that makes sense for the room in question. Then work to ensure that each room in your home blends together.
Flow is important
If you do choose to replace flooring to increase your home value, pay particular attention to the flow you create throughout the house. See your home through the eyes of a potential buyer. What would they want?
Buyers don't like the patchwork approach to updating. Instead, they want a visibly clean surface as they move from room to room.
That's where our associates can help. We can help select suitable floors for a smooth transition from room to room. It might mean keeping existing hardwood in place, installing new, and finishing it together for a color that matches well.
Be especially mindful in open living spaces. You don't want to walk into an entryway and see a mishmash of textures and colors as far as the eye can see.
Are you moving soon?
Congratulations. Adding new flooring is a great way to increase your home's value. Upgrading to present a cohesive environment to prospective buyers can give you what you need as you move forward to a new home.
What questions do you have about upgrading your flooring?