Are the holiday parties coming to your house this year?
The basic essentials to hosting a great holiday party include a great location, plenty of food, lots or drinks, friends and family in abundance, and a reason to celebrate. What could be a better reason than the holidays. Yet sometimes in the middle of all the festivities can leave your flooring in bad condition. As both children and adults know, a spilled drink or a dropped plate of food can easily cause stains and damage to just about any kind of floors.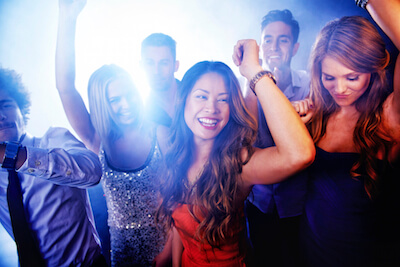 The best way to prepare for potential accidents is to find the best flooring before your party is here.
When deciding on your flooring, take into consideration two factors: practicality and preference.
Laminate is durable, easy to clean, and gives you the availability to have any look without having high costs.
Vinyl flooring is one of the most durable flooring choices available. It works very well in kitchens, bathrooms and high traffic areas.
Tile and stone flooring offer many benefits, including its durability and impact resistant factors.
Hardwood flooring continues to be a top choice because of its versatility and great looks.
If one choice stands out, keep in mind there are many different ways to achieve the look you desire. Talk with a flooring consultant about your options and how to bring your favorite looks into your home.