proflooring-admin
January 17, 2016
Nothing says old and outdated more than a cracked tile in the middle of your room. Whether its on your wall in the shower, or on the floor in your kitchen, that small little crack can quickly escalate, and not only provide you with an eyesore, but also with the potential to further the damage.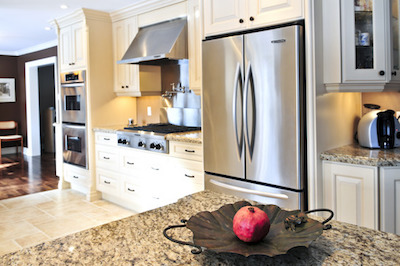 Is there a way to fix a broken tile and not have it stand out amongst the rest? Is it possible to repair? Or is the only way to have your wall or floor look shiny and new once again to replace it all and start with new?
In many cases, fixing your cracked ceramic tile is possible.
Where is the crack located?
Some cracks are easier to fix and not have it noticeable. Is the crack in the middle of the kitchen floor? Is it next to a wall? Is it center stage in your shower stall? Evaluate where the cracked tile is and how noticeable it will be when fixed.
Do you have extra tiles?
Whenever you install tile, make sure you hold on to a few extra for replacing cracked and damaged tile in the future. This provides you with an exact match, color and size.
Do the tiles match up with the rest of the surrounding area?
Tiles aren't always in the same color stock, or of the same size as its counterpart. If you have a spare tile you can use for replacement, align it and see how it will look if the swap is made. Happy with the look? Then its easy to replace.
Is there damage behind the crack?
How long has the crack been in place? Where is the crack located? In many cases, a crack can lead to bigger problems. For instance, a cracked wall tile in the shower can allow water to penetrate behind the tile and seep into the wallboard. Even the tiniest of problems behind one tile can quickly escalate behind many more.
Are your tiles dingy and dull?
How long have your tiles been in place? Years of wear and tear can leave them dull and dingy. Replacing a cracked tile with one from the original die lot can quickly escalate the wear and tear. If tiles are well worn, replacing one will only show off the wear. It may be time to replace and try something new.
Are you ready for a new look?
Have you hated your blue shower for years? Is the tile in your kitchen more of a pain than an enjoyment? A cracked tile may be the best "excuse" you've had to try something new. Come in and see the many new options in today's flooring, and you'll quickly find a new look that's perfect for you.