Do you know what hardwood flooring is a good fit for your home? Or are you still having trouble deciding on which color would be best? 
We see it all the time. People stop by to look at samples, and quickly become overwhelmed. Don't worry. You're not alone. It can be a difficult choice to make, especially when you know you'll live with your decision for a very long time to come.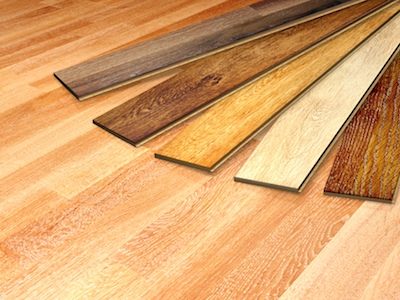 The last thing you want is buyer's remorse. What can you do to move past it? 
That's the best reason to take a few samples home. What you see on the showroom floor isn't quite how it will look inside your home. We know that. That's why taking samples home is so important. What should you do from there?
Live with your choices
This isn't something you can bring home for an afternoon and make your decision immediately. Live with your selections for a few days. See your choices at 9am and 9pm. See it in daylight and see it with artificial lighting. Do you like the shades, color, and patterns in the different lighting conditions? 
Go barefoot
Instead of laying out your choices in a small section of your home and making your decision, place the samples in every corner of your home. If you'll be adding hardwood to a room, be sure to place the samples in that room and live with them for a while. If it's being installed in the kitchen, stand on it while making dinner. If it's going in the bathroom, stand on it while getting ready in the morning. Do you like the looks? Do you like the feel?
Coordinate your decor
Are you changing up the decor throughout your home? Or are you mixing your new flooring with items already in place? Be sure your final selection mixes with your paint, style, and furniture choices. Be sure your hardwood mixes with your design ideas. There is a difference between light and dark wood, wide or narrow planks. Ask yourself how well your choice will go with the rest of your design ideas. 
Stay open minded
Now may be the time for a change. And by bringing a sample home, you may find yourself leaning to a choice you never thought you'd make. Purchasing flooring is a long term investment. There are many materials, styles, colors, and brands on the market today. Don't come in with specifics in mind. Instead, work with a flooring consultant on what style matches your lifestyle instead. You may be surprised at your final purchase. 
And you may fall in love with it for a long time to come.