We had an interesting question from a woman shopping for carpet for her bedroom. 
I've always dreamed of having a light, bright, clean look in my bedroom. I've had my eye on white carpeting for a long time, but the idea of keeping it clean has always held me back. Still, you can buy white carpeting, so someone must be buying it. Should I invest in it? Or select another color?
Carpeting isn't something you can change out as easily as you do the sheets on your bed. For some, they will only invest in new carpet a few times in their lifetime. So it is a big decision.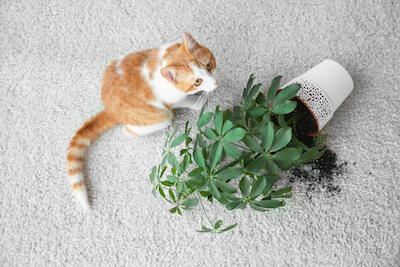 And while the color does matter somewhat, other things are more important to the decision making process. 
Choosing The Right Carpet For Your Lifestyle
Should someone invest in white carpet? If her lifestyle is such that white carpet works in her life, then it might be the perfect investment. If you live alone, white carpet can be a beautiful addition to a bedroom environment. If, however, you have a busy family with small children and several pets, a white carpet may be a disaster waiting to happen. Only you can decide what the risks are. 
Carpet Quality Isn't All The Same
When you walk in and start evaluating different carpets, it's easy to get overwhelmed. With so many choices, which is the best? That's where an expert can help. A lot goes into making carpet. Fibers, backing materials, cuts, style, even warranties differ greatly from manufacturer to manufacturer. A carpet expert can help you understand the differences and select the right carpet that will meet your expectations. 
Move Past The Deals
It's easy to get sucked into the deals you see on television or find in a flyer mailed to your home. Why not jump at the chance of having your whole house carpeted for $99? Quite simply – it isn't true. They get their profits in some other way. They tack on hidden fees, sell you on added services, or move you towards other products when the promised one can't be delivered. Focusing on cost puts you immediately at a distinct disadvantage because you're looking at today's investment rather than how much it will cost you over a lifetime. If it wears out in half the time, was it really a good deal? 
Don't Skimp On The Things That Mean The Most
Many people push the limits of their budget with the carpet selection, only to skimp on the padding underneath. This is one of the worst mistakes. The padding is what keeps your carpet looking its best for years to come. It's what takes the punishment every time you walk on it. It protects the backing and the fibers from wear and tear. 
Should you invest in white carpet? Our answer is: it depends. If your heart is set on it and the conditions are right, then it may be the perfect selection for you.