Want to know what today's savvy home buyers want most? More space. And here in Colorado, that space often leads to outdoor rooms. When the weather's nice, why not extend your entertaining space beyond your kitchen and living space and including it outdoors. With patios and decks, you can entertain outside almost every month of the year with a little ingenuity.
When you start planning your outside space, it's easy to get caught up in the options. A fireplace? You bet. Outdoor cooking space? Of course.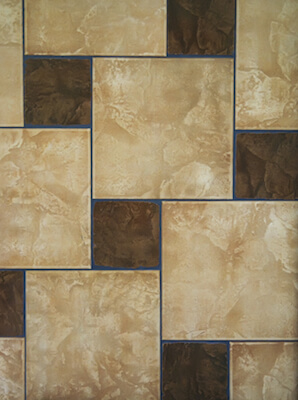 But what many don't think about is the options for the floors. It doesn't have to be cement or wood based. Porcelain tiles can easily do the trick. If you're looking to tile an outdoor space, you can't go wrong with porcelain.
If you're shopping around for porcelain tiles, here's what you need to look out for.
Anti-Slip Rating
When choosing porcelain tiles for an outside location, remember that outdoors can be a slippery place, even on the hottest of days. Things like plants and mud can play havoc with keeping your space neat and tidy, so it's essential that you choose a porcelain tile with the highest anti-clip rating. Look for an R10 rating which means it has extra friction and grip, making it the ideal choice for every season.
Frost Resistant
Picking out tiles for outside means they will have to endure more stress. Ground frost can cause damage to tiles that aren't made for dipping temperatures and aren't properly rated. That means they can quickly crack and succumb to the elements if you haven't chosen wisely. Be sure the porcelain tiles you choose are created for your environment.
Stain Resistant
No matter how neat and tidy you are, your floors often take the brute of daily living. And being outdoors means they'll have an even further opportunity for potential problems. Even if you don't step on them, trees, bushes, landscaping, grass cuttings, and move can settle into the cracks and do extensive damage if not chose wisely. Make stain resistance top priority and the color you select in the beginning will last year after year.
Water 
Tiles are a great choice for areas that have moistures. But outside tiles can become a nightmare if they absorb moisture. Be sure to check with the manufacturer and ensure they repel moisture. Follow guidelines for cleaning and resealing to ensure they stay in top condition year after year.
Have additional questions about porcelain tiles being used in your outdoor locations?