When the temperatures start to dip here in Colorado, and the furnace kicks on in the morning, it's natural to begin thinking about ways to make your home more efficient. Why let your conditioned air flow out of your home and pay more in the process?
Many will tell you to look to your attic, your windows and your doors for opportunity. We agree. But there is another place that many forget to look, and that's down at your floors.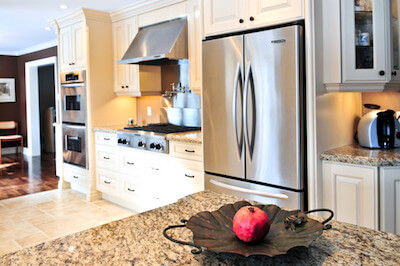 Depending on what your home was built on, your conditioned air may be doing little good. As you walk around, all you feel is cold, damp air.
Building insulation is used to help maintain internal temperatures. A home that is properly insulated will be more energy efficient. That also means your heating and cooling system will not have to work overtime to get the job done. Typically, you'll find insulation placed in attics, exterior facing walls, and under the subfloor if you have a crawlspace or basement in your home.
There are many different types of insulation available: spray foam, radiant barrier, batt insulation to name a few. Pretty much any floor can be installed over insulation, so determining the best floors for insulation is a simple process.
Insulation may not be the only factor in decided how to retain heat in your room. It may also help to ask which floors hold heat the best. The answer is stone or tile flooring. And what helps even more, stone and tile can be installed over a radiant heating system.
You can also install floating vinyl floors over radiant heat as well. They key is floating – this means the interlocking vinyl planks that are growing in popularity.
If you have a concrete subfloor, using an underlayment can also help insulate your room. Underlayment is a cost effective way to create an insulation barrier underneath vinyl and hardwood floors. The underlayment acts as an insulation barrier to hold in heat and keep the cold from moving from your subfloors to your actual floors. It can also help prevent against moisture.
Want to learn even more about flooring and insulation? Give us a call today.