One of the most difficult rooms to choose flooring for is the bathroom. It's susceptible to moisture, water damage, spills and stains.
So naturally your mind drifts to making the best choice possible when making your final selection. Tiles? A good choice. Carpeting? Not so much.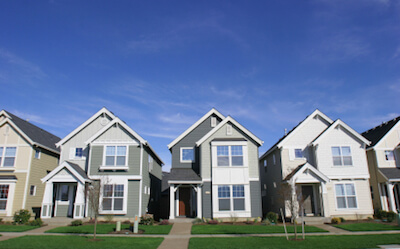 But what about hardwood flooring? Chances are you've already integrated hardwood floors into other rooms of your home. But what about the bathroom? Do they make a good choice, considering it will face daily steam, moisture, spillage and more?
The answer is yes. If  you select the right hardwood flooring for the situation.
Because any kind of moisture is harmful to wood, it's important to choose a floor that is known for its water resistance and stability.
Engineered hardwood flooring is dimensionally stable and will not fluctuate much when exposed to humidity. Therefore its one of the best choices to make when installing in a bathroom.
Like solid hardwood flooring, engineered hardwood comes in a variety of styles, patterns and colors.
White oak is less porous and more water resistant than most wood species.
Red cedar and redwood are both exceptional at water resistance. You'll find them in many outdoor applications, such as decks and furniture. With rich, red hues, they add character and sophistication to any space.
Reclaimed hardwood has natural character. It's distressed look functions well in all situations, and is better at hiding potential problems down the road.
Once your hardwood flooring is installed in your bathroom, take a few extra precautions to keep it looking its best long into the future.
Use urethane coatings to help retain its water resistant shield
Place mats in front of sink and near the tub and shower to reduce potential standing water
Do not clean with vinegar or bleach. Use preapproved hardwood flooring cleaners
Install high powered fans to keep moisture low
Trying to find the right hardwood flooring for you bathroom? Stop by today to find the perfect option for your home.