LEED – Leadership in Energy and Environmental Design – is a green program administered by the US Green Building Council. LEED certifies buildings, not actual products or manufacturers. You can't specifically buy and install a flooring material that is LEED certified. But what you can do is invest in a flooring that will earn you a certain number of LEED credits or points.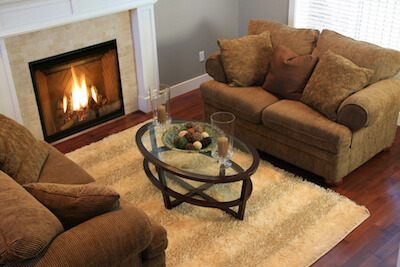 Each point or group of points relates to a different environmentally friendly material or technology. The more your building accumulates, the higher your LEED rating can be – LEED Certified, LEED Silver, LEED Gold, or LEED Platinum.
A flooring product might help a building qualify for one or more LEED points, but a single product alone will not be enough to award certification. A single product such as a flooring, will also not ensure ratings because the certification process looks at the product as a whole and how it integrates with the rest of the materials throughout the building.
Wood floors, for example, will only be awarded points if all wood throughout the building meets certain standards. It can earn LEED points if all wood going into the building is certified by the Forest Stewardship Council as sustainably harvested, and other points if none of the engineered or composite wood products are adhered using formaldehyde adhesives. So a single product works to contribute to your LEED point score only as much as it adds to the overall design of the building.
With wood flooring, FSC certification and no added urea-formaldehyde are the two key attributes needed for becoming a LEED certified project. A building may still use products without these two things attached, but they will miss the points gained in these two areas.
For LEED certification for commercial interiors:
Two points are available if a building reuses salvaged building materials. Choosing eco-friendly hardwood flooring made of salvaged wood can help contribute to this credit.
Two points are available if you choose your flooring materials sourced and manufactured within a 500 mile radius of the installation site. By using a hardwood flooring that is manufactured using locally resourced materials, you can receive the credits that contribute to this certification.
One point is available for using wood products that come from forests that are responsibly managed. It must be certified by the FSC.
Trying to attain your LEED certification? Ask us how to choose flooring that will help in the process.