Have a hot tub or pool outside? How many times have you run back inside soaking wet in search of something you forgot to bring with you? 
Have an outdoor kitchen? How many platters of food have crossed the back door threshold as you entertain family and friends?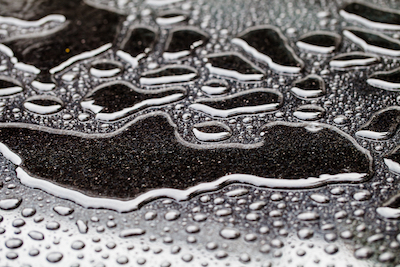 Or maybe your family is active in the Colorado sports scene. Skiing, sledding, biking, hiking, soccer, baseball – yep, you do it all. And sometimes you drag plenty of the field back inside with you. 
How does all of that activity impact your flooring? 
As you know, it's not just the entry points of your home that can take a beating. It's easy to track water, dirt, even mud throughout your home if you aren't careful. And if you have pets, you know it happens even more than you think. 
That's why water resistant flooring is the best choice for you. Water resistant flooring works in today's active households because:
It's easy to clean. Nothing can be more frustrating than getting new flooring and having it ruined within the first few weeks after installation. If you select water resistant flooring, spills will be easy to wipe away as soon as they are left behind. 
It's durable. Any type of flooring that requires regular maintenance is going to be costly to upkeep throughout the years. Water resistant flooring won't need to be replaced after a few years like carpeting, and isn't prone to warping like hardwood. 
It's mold and mildew resistant. Soft flooring has the potential to harbor mold and mildew if moisture is allowed to settle in for long periods of time. And because it often forms in places you can't see – corners and cracks, or underneath the flooring in the padding or subfloor – it can impact your health long before you notice it's there. 
It's safe. If you have pets and kids, having a water resistant flooring means less worry from the daily activities you and your family live for every day. Spills won't matter as much. Messy activities won't fill you with worry. You'll simply have fun and wipe the mess away. 
Of course, you'll also find water resistant flooring to be some of the most stylish and eye-catching flooring on the marketplace today. You'll be surprised at the looks you can create using tile, vinyl, natural stone, or laminate. 
Are you ready for a change in your home's flooring? Why not give water resistant flooring a try.