No matter how long you've lived in your home, there may be a few areas that produce squeaks, creaks, noises or other amplified sounds. Walk across the floor, and you know exactly where every potential area is. Your kids may have even developed a pattern to avoid the places, knowing exactly how to stay quiet day and night.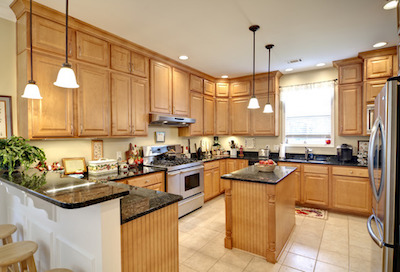 There are a number of ways you can eliminate noisy floors, with methods varying in cost and intensity, depending on how your home is constructed. It is important to remember that most tactics will not completely remove the noise. But if done properly, it is possible to reduce the noise and partially soundproof your home.
Install pads, rugs or carpet
Heavy activity from a top floor will almost always filter down to the lower level. Carpeting is a good choice to reduce noise; use a high quality pad below the carpet to further provide insulation. If wood, laminate, or vinyl flooring is already in place, such as with a second level laundry room, you can install soundproofing floor mats or vibration pads to achieve noise reduction.
Rubber mats for sports activities
There is a reason you'll find rubberized flooring in commercial gyms; it has noise reduction features that make it a great choice in places with heavy activity. You can purchase rubber mats in a variety of sizes and thicknesses. Use them below appliances or even workout machines like treadmills or ellipticals, to muffle the vibration and reduce noise and impact.
Spot fix loose screws and joists
Like everything, with settling and use, the wood used in constructing your home can loosen over time. In some cases, you may have access from a basement or crawl space. In some instances, you may need to gain access to the sub-flooring. Locate and mark the squeaky floor areas before removing the floor, they drill drywall screws into the joist where excess noise exists. This will help strengthen the supporting joist and stop the noise. In some cases, tapping a wooden shim into place can also prevent wood rubbing together and creating excessive noise.
Add a resilient underlayment
Was your flooring installed with the correct subfloor and underlayment? Resilient underlayment choices include cork, foam and shredded rubber. Depending on what flooring you currently have in place, you may be able to lay new underlayment and reinstall your flooring for better noise filtering. Remember, the underlayment is equally important as the flooring choice you make. Not only will it provide noise reduction, but it can also extend the life of your flooring product.