There has been a lot of talk in the news these past few months about formaldehyde in laminate flooring, and whether it's a safe flooring choice for your home.
Formaldehyde is a chemical made up of carbon, hydrogen and oxygen that is found everywhere. It occurs naturally and can be synthesized for industrial  use in products we use every day. While it is very useful and has an endless amount of potential in its uses, its also known to be dangerous and exposure can wreak havoc with your health in high concentrations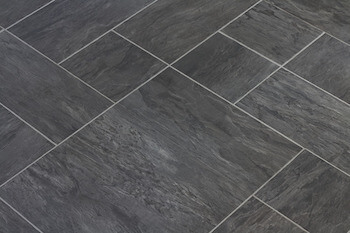 Laminate flooring is made by attaching a wood veneer with a formaldehyde based resin, and attached to various wood platforms. Laminate flooring is made from a variety of different products, and made in a variety of different places around the world. For these reasons, its important to understand what product you are buying, and ultimately what its true characteristics can be. Low end flooring made from materials you would expect to be green by nature doesn't necessarily make it so. They can still be created with a formaldehyde based adhesive that can give off high amounts of emissions.
Before you make a decision on purchasing and installing a laminate flooring, make sure you have all the facts.
And if you have a laminate flooring installed, it doesn't mean it's harmful and you should be concerned. Formaldehyde is present in many consumer products – composite wood products in flooring, cabinets and furniture; wood floors and wall finishes; and it's produced in combustion sources such as gas stoves and wood burning fireplaces. Laminate wood flooring is likely to contain some formaldehyde. However the products of today have had emissions reduced by as much as 80 to 90 percent since the 1980s, and due to mandatory formaldehyde emission standards, the the numbers continue to diminish over time.
Emissions – or offgassing from these products reduces as time goes by. However, if you feel you may have been exposed to harmful levels, testing your home for toxicity levels may be warranted.
Have additional questions about the flooring you lay in your home? Speak with one of our flooring consultants today, and you'll find the perfect choice for your family.